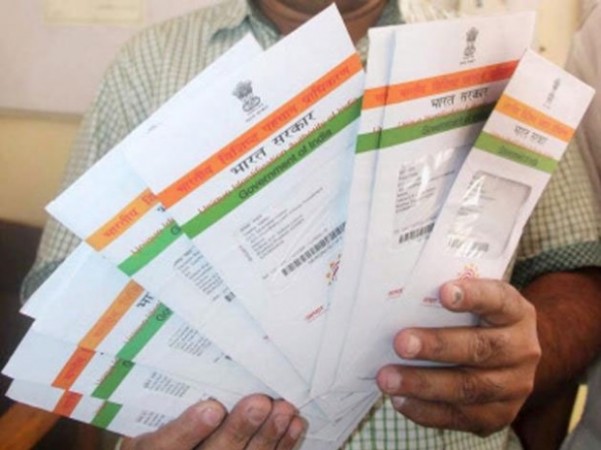 Aadhaar is the buzz word in the country now, making frequent headlines for one reason or the other. At times the unique identity card springs up in news for some new deadlines set while on other occasions, it is at the centre of the right to privacy debate.
Some times, we just can't miss certain deadlines, more so when it comes to Aadhaar card.
The government India earlier notified that it is mandatory to link Aadhaar card with Permanent Account Number (PAN) in order to file income tax returns (ITR) after July 1, 2017. However, the government extended the deadline to August 05, as many people faced difficulties in filing ITR.
On September 1, Modi government decided to extend the deadline further to December 31. The government made it compulsory for all taxpayers to link Aadhaar and PAN and brought in necessary amendments in the income tax laws in the last Union budget.
Likewise, it is mandatory to verify Aadhaar with know-your-customer (KYC). The banks, financial institutions were directed to make sure their customers are KYC compliant. To make changes in the rule book, Centre amended the Prevention of Money Laundering Rules (Maintenance and Records), 2005.
According to the new rules, one must submit Aadhaar and PAN details to the bank to be KYC-compliant. The deadline for verifying Aadhaar with the KYC is December 31, 2017. The bank account will be barred if one fails to submit the details in KYC forms before the deadline.
Following a Supreme Court judgment in February this year, the department of telecommunications (DoT) directed telecom operators to verify all the existing mobile subscribers (both pre-paid and post-paid) with the Aadhaar. The government made it mandatory to provide Aadhaar details while applying for new mobile connections or while buying SIMs.
The apex court ordered that verification of all existing mobile subscribers must be completed by February 6, 2018. However, the order does not mention what would happen if, in case, one did not verify phone number with the Aadhaar number.
The government also made it compulsory to provide Aadhaar details to avail benefits of social welfare schemes. Recently, the the government informed the Supreme Court that it has extended the deadline for providing Aadhaar details for availing the benefits of welfare schemes to December 31, 2017. Earlier, the deadline was set as on September 30, 2017.
Aadhaar cards details would be necessary to avail subsidies on LPG cylinders, pensions and to apply for education scholarships. It would be also be needed to get ration under Public Distribution System among other social benefit schemes.