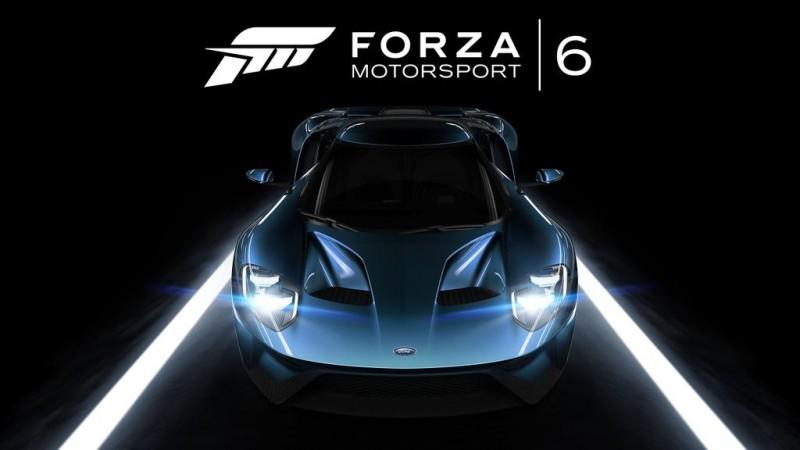 Microsoft's Xbox One exclusive racing simulation video game Forza Motorsport 6 received a new update that players were eagerly waiting. Developer, Turn 10 studio has revealed the complete details players can expect in the new October update.
It must be noted that along with the update, players will also be getting the Logitech G car pack that brings many improvements to the game. Apart from this, the update will be fixing some of the issues that players have been facing. It will be bringing fixes to cars, tracks, drivatars, livery and many more.
The update will also be releasing a new 2015 Infiniti Q60 car for free. After the update, players can head to their garage and download the car that is being offered as a bonus treat.
The Logitech G car pack will give players seven new cars namely 2013 Caparo T1, 1939 Mercedes-Benz W154, 1994 Nissan #75 Cunningham Racing 300ZX, 2014 Toyota #12 Rebellion Racing R-One, 1967 Honda RA300, 1967 Volvo 123GT and 2013 Cadillac XTS Limousine.
This pack is a part of the Forza 6 Car Pass that costs $7.
Forza Motorsport 6 was released on 15 September, 2015.
Below are the full patch notes of the October update (Forzamotorsport):
Cars
Corrected the engine sounds for the 2016 Ford Shelby GT350
Corrected issues with all of the V8 Supercars in the game, so that each car uses the correct engine sounds.
Improved the cockpit camera positioning for a number of cars in the game, including the 2015 Dodge Challenger SRT Hellcat, 2011 Lamborghini Gallardo LP570-4, 1971 Plymouth Cuda 426 and the 1970 Ford Escort RS1600 Fast & Furious edition, among others
We have addressed an issue with drivetrain swaps that was causing some cars (including well-known examples such as the 1968 Abarth 595 esseesse, the 1965 MINI Cooper S, and the 1975 FIAT X1/9), to perform beyond their PI classification. To coincide with this fix, we are performing a wipe of all leaderboard times set with a car that used a drivetrain swap. We expect the leaderboard wipe will happen Tuesday (10/6) afternoon. With this content update in place, cars that were previously banned from multiplayer will now be allowed back in. In addition times set in cars that feature drivetrain swaps will be allowed to post times to leaderboards.
Numerous additional car improvements and corrections
Track Updates
ROAD ATLANTA: Removed an "invisible dip" that was appearing in the drift loop section of the track
MONZA: Fixed a bug that allowed players to gain an unfair advantage at the Ascari Chicane
TOP GEAR: Corrected several areas that were incorrectly "dirtying" players' lap times
Drivatars
We continue to investigate issues involving inconsistency in Drivatar behaviours during Forza Motorsport 6 races; namely several Drivatars pulling away from the rest of the pack. To coincide with this content update, we have instituted a server-side fix that we believe will help the issue as we continue to investigate further. Stay tuned for more in the future.
Fixed an issue where Drivatars were not taking damage when the player was driving with simulated damage turned on
Livery Tune/Import
Fixed an issue where players could not import liveries from Forza Motorsport 5 that used certain characters, including the lower case "a" character
Corrected an issue where players' saved tunes could not be applied to a car unless it was applied immediately after downloading it. With this fix, saved tunes can now be applied to cars at any point
Addressed an issue where downloaded tunes were missing front suspension settings.
Achievements
We have corrected issues with the "World Traveler" achievement, which should now work as expected
Pitting/Rewind
Fixed an issue where only a maximum of 2 AI cars could enter the pits at any time
Pitting will now fix headlight damage when simulation damage is turned on
Fixed an issue with rewind, where players could not rewind when AI cars were in the pits. With this fix, players will now be able to rewind, even when AI cars are pitted
Mods
Using Boost Mods in a Career or Free Play race will now "dirty" your lap
Fixed an issue where Crew Mods modifiers would only work on the unique track specified on the card. Now Crew Mods modifiers will work as intended, with a general indicated performance increase on all tracks, and a specialised increase on the specified track
Fixed an issue where players would get the exact same Mods pack upon starting the game with a new profile
Power-related Mods are now applying the correct amount of additional power to all cars
Fixed an issue with the "Cockpit Camera/No HUD" Mod, whereby the HUD would reappear after doing a few practice laps.
Multiplayer
Better League result reporting after each race, points earned displayed and access to the League Leaderboards in the Lobby
Added ability to order the grid by the previous best lap in Multiplayer. This change will be rolled out in the more competitive lobbies first
Some multiplayer hoppers will now allow the starting grid to roll off by row in order to help with the congestion in the first and second corners
Miscellaneous
Prizes from Tombola spins will now be gifted to the correct player in splitscreen races
Fixed an issue with the mini map and the player location arrow when playing in Tag mode
Fixed an issue in Free Play where changing the assists in the pre-race menu would reset the Drivatar difficulty level
Changed Total Time in the "My Drivatar" menu to appear into days:minutes:seconds format
Fixed an issue where telemetry shows no data when viewing a replay directly after a race has finished
Fixed an issue where Drift scores report incorrectly, resulting in different leaderboards for different players
Fixed an issue where headlights would turn off and then on again after rewinding in a race
Fixed an issue where controller dead zones were resetting after completing a race
Fixed an issue with control mapping when a player has both a controller and a wheel connected to the Xbox One when starting Forza 6