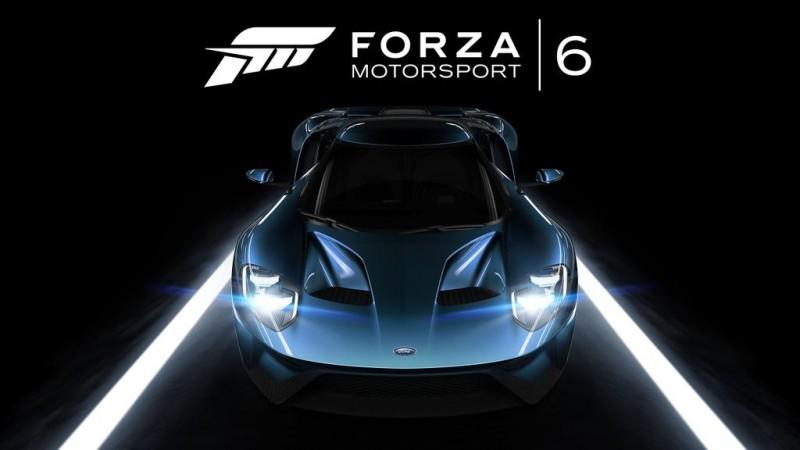 Xbox One exclusive video game from developer Turn 10 Studios, Forza Motorsport 6, in continuation of the Forza Motorsport series, received its full list of 26 tracks/venues that are part of the game, thanks to an image taken by AnonymousGamers that was leaked via its website (that is in French).
The list of 26 tracks matches the number earlier suggested by the developer on the location front.
Below is the list of 26 leaked tracks/venues for Forza Motorsport 6:
Alps
Bathurst
Brands Hatch
Catalunya
Circuit of the Americas
Daytona
Hockenheim
Indy
Laguna
Lemans
Lime Rock
Long Beach
Monza
Nurburgring
Prague
Road America
Road Atlanta
Rio
Sebring
Silverstone
Sonoma
Spa
Test Track
Top Gear
Watkins Glen
Yas Marina
39 New Cars Announced for the Game
Turn 10 has announced the next 39 cars that will be joining its list of cars. The new cars consists of a mixture of returning models and newer ones, as listed below:
1970 Chevrolet Corvette ZR-1
1970 Mercury Cougar Eliminator
1969 Dodge Charger Daytona HEMI
1967 Eagle-Weslake T1G
2003 Bentley #7 Team Bentley Speed 8
1975 BMW #93 Hervé Poulain 3.0 CSL
2014 McLaren #60 Bhaitech 12C GT3
2014 Mercedes-Benz #33 WIX Racing A-Class (A45)
2011 Peugeot #10 Matmut 908
1999 BMW #16 BMW Motorsport V12 LMR
2011 McLaren #59 McLaren GT 12C GT3
1982 Ferrari #72 N.A.R.T. 512 BB/LM
2014 Lamborghini #14 GMG Racing LP 570-4 Super Trofeo
1998 Ferrari #30 MOMO Doran Racing F333 SP
2014 Ferrari #51 AF Corse 458 Italia GTE
1982 Ferrari #71 Ferrari France 512 BB/LM
1991 Mazda #55 Mazda 787B
2011 Ferrari #62 Risi Competizione F458 Italia GTC
1998 Ferrari #12 Risi Competizione F333 SP
1999 Toyota #3 Toyota Motorsports GT-ONE TS020
2003 Ferrari Challenge Stradale
1968 Ferrari 365 GTB/4
1957 Ferrari 250 California
2013 Mazda MX-5 Cup
1973 Renault Alpine A110 1600S
1990 Vauxhall Lotus Carlton
1984 Peugeot 205 T16
1999 Lotus Elise Series 1 Sport 190
1998 Nissan R390
1990 Alfa Romeo SZ Sprint Zagato
1986 Honda Civic Si
1972 Mazda Cosmo 110S Series II
1997 Lexus SC300
2010 Abarth 500 esseesse
2003 Toyota Celica
2000 BMW Z8
2010 Noble M600
1986 Lamborghini LM 002
2005 Mazda Mazdaspeed MX-5
2012 Cadillac Escalade ESV
Forza Motorsport 6 will be featuring Player Leveling feature that will allow players to earn both credits and experience points (XP). With better XP, chances are high of players winning some in-game prize.
A new feature in the game is addition of mods. Mods have been "designed to bring a new layer of depth, challenge and fun to the career and free play races" and it will "affect the race, whether through adding additional challenges, changing the handling of the car, or offering additional bonuses at the end of a race." There are three types of mods:
Dare mods – This will challenge the players with their skills; they will have to perform with specific driving requirements. An example is Severe Power Decrease, where power decreased by 8%. Hit the objective to earn +20% credits.
Crew mods – These are mods that will give 'specific' performance advantage to players during the race. An example is Chassis Expert - 7% weight, +3% grip.
Boost mods – These will give players specific advantage during a race or a bonus for good performance. An example is Pristine Drafting – Earn 3,000 credits for Perfect Drafts up to 18,000 credits.
Forza Motorsport 6 will be firing up the Xbox One tracks with some raw power on 15 September, 2015. The developer has promised that the game will be come with 450 cars, 26 locations and will have about 100 routes. It will also be featuring night racing and wet weather environment.
(Source: IGN)