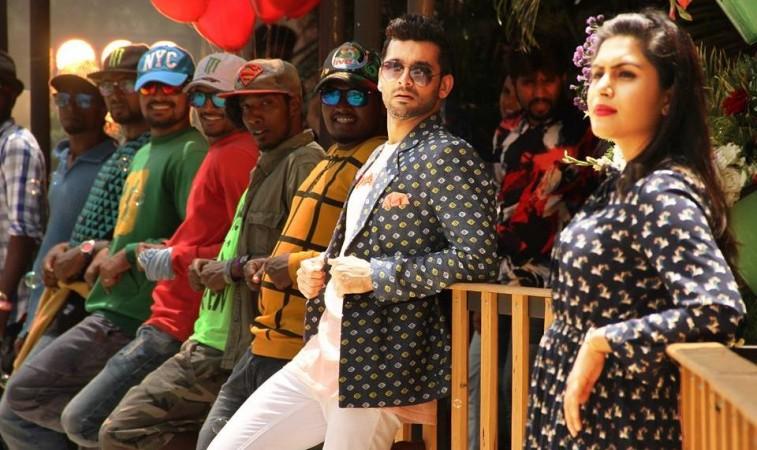 Diganth has been part of end number of romantic comedy films and his latest movie Fortuner is no different. It is the story of carefree boy and what happens to his life after his marriage, built on lies.
Partha(Diganth) is the son of an MLA who falls in love with a software engineer named Anusha (Sonu Gowda). He woos her marry her by telling lies that he was into restaurant business. Against his father's wish, he ties the knot with her.
However, Partha's life becomes miserable once his wife realises the truth. On the other side, Anusha's friend and neighbour Gurusamy marries Shruthi (Swathi Sharma). But he is not happy to marry a village bella. The story takes an interesting turn when Partha and Shruthi join hands to open a mobile canteen and the drama that unfolds thereafter forms the crux of the story.
It is a new-age take on relationships and issues associated with it. The story has the shades of many Bollywood movies yet maintains the local flavour. Frustrations of and the way youngsters to complex issues have been neatly portrayed. It also tries to answer questions related to status and happiness.
Diganth has effortlessly acted the role of happy-go-lucky guy and his performance remains one of the few highs in the film. Sonu Gowda has done an impressive job and she leaves a good impact in a few scenes. Swathi has done justice to her character.
Poornachandra Tejaswi's music and background score is a plus point, while Madhusudhan Maddy's cinematography could have been little better.
On the flip side, Madhusudhan Maddy's cinematography could have been little better. The song placement is a major drawback and fails to hold the viewers' attention at parts. Overall, it is an enjoyable emotional journey.
Ratings: 3