IBM boss Ginni Rometty, 57, has topped the Fortune list of world's most powerful businesswomen in 2014 and this, despite a fall in IBM's revenues recently. The list is compiled based on the size, importance and direction of the business these powerful women are managing.
While India-born CEO of PepsiCo Indra Nooyi, 58, occupied the third position, Facebook's Sheryl Sandberg slipped to the tenth position from fifth last year, despite being the highest paid.
Another big blow was to Marissa Mayer, 39, who slipped to 16th position from 8th position following doubts of the real value of Yahoo! of which she is the chief executive and president.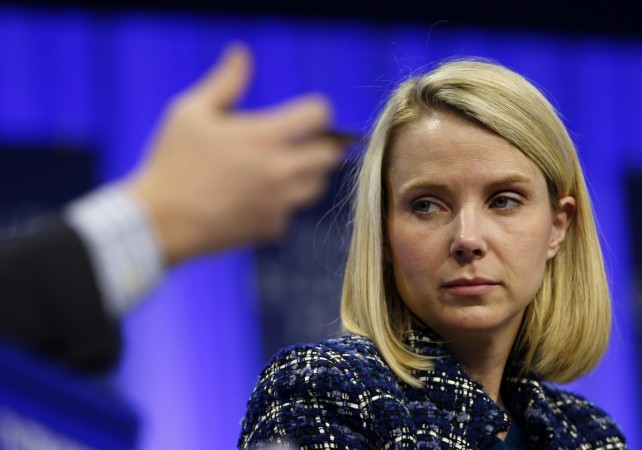 Ranking from 11th to 30th
| | | |
| --- | --- | --- |
| Rank | Name | Company and Position |
| 11 | Phebe Novakovic | Chairman, COO, General Dynamics |
| 12 | Carol Meyowitz | CEO, TJX Companies |
| 13 | Lynn Good | CEO, President, Duke Energy |
| 14 | Safra Catz | Co-President, Wal-Mart Stores |
| 15 | Rosalind Brewer | CEO, President, Wal Mart Stores |
| 16 | Marissa Mayer | CEO, President, Yahoo |
| 17 | Ursula Burns | Chairman, CEO, Xerox |
| 18 | Melanie Healey | Group President, Proctor and Gamble |
| 19 | Susan Wojcicki | CEO of Youtube, Google |
| 20 | Sandi Peterson | Group Worldwide Chairman, Johnson & Johnson |
| 21 | Renee James | President, Intel |
| 22 | Pam Nicholson | President, CEO, Enterprise Holdings |
| 23 | Deb Henretta | Group President of Global Beauty, Proctor and Gamble |
| 24 | Denise Morrison | CEO, Campbell Soup |
| 25 | Gail Boudreaux | CEO, United Healthcare, and EVP, UnitedHealth Group |
| 26 | Helena Foulkes | President, CVS/pharmacy, and EVP, CVS Health |
| 27 | Sheri McCoy | CEO, Avon Products |
| 28 | Gisel Ruiz | EVP and COO, Wal-Mart U.S., Wal-Mart Stores |
| 29 | Angela Ahrendts | SVP, Retail and Online Stores, Apple |
| 30 | Debra Reed | CEO and Chairman, Sempra Energy |