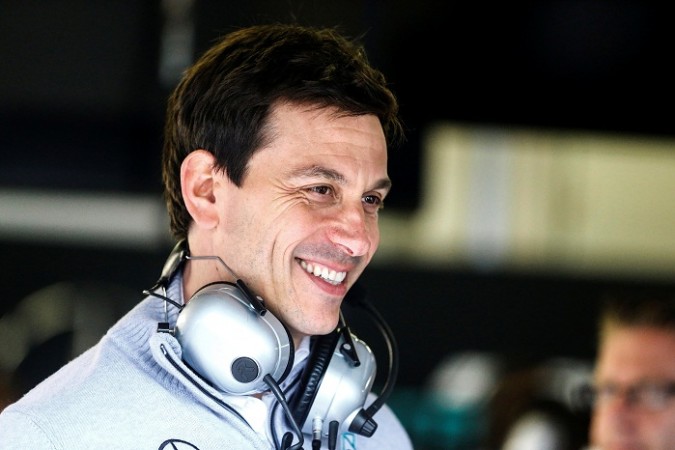 The Mercedes camp is a hotbed of activity prior to the start of the 2017 Formula One season as they look to defend the constructors' title.
Also read: Formula One news: Lewis Hamilton against data-sharing among teammates
Following the retirement of Nico Rosberg at the end of last season, Mercedes appointed Finnish driver Valtteri Bottas as his replacement. Then, Executive director Paddy Lowe left for Williams and Mercedes designated James Allison to fill his shoes.
Now, reports suggest that Mercedes boss Toto Wolff and non-executive chairman Niki Lauda will be retained until 2020 under a new contract. Interstingly, their new tenures coincide with the Mercedes' current term with F1.
Mercedes are reportedly keen to extend their stay in Formula One beyond 2020. The team is expected to begin negotiations with Liberty Media, the new owners of Formula One, sometime this year.
Mercedes also confirmed that Toto Wolff's and Niki Lauda's 30 percent and 10 percent stake respectively will remain unchanged while the remaining 60 percent belongs to Dieter Zetsche, the chairman and chief executive officer of Mercedes' parent company Daimler.
Dieter Zetsche said in an interview that since 2013 the results have exceeded their expectations and Toto Wolff and Niki Lauda have been instrumental to their success. The two joined Mercedes in 2013 and 2012 respectively and have since gone on to enjoy its most successful period by winning three consecutive drivers' and constructors' world championship titles.
"In 2013, we restructured the management of the team with the clear goal of improving our performance. Since then, however, the results have exceeded our expectations. A key factor in this success has been the combination of Toto's entrepreneurial skills and Niki's experience. Their renewed commitment gives our program important continuity for the next four years" BBC.com quoted him as saying.