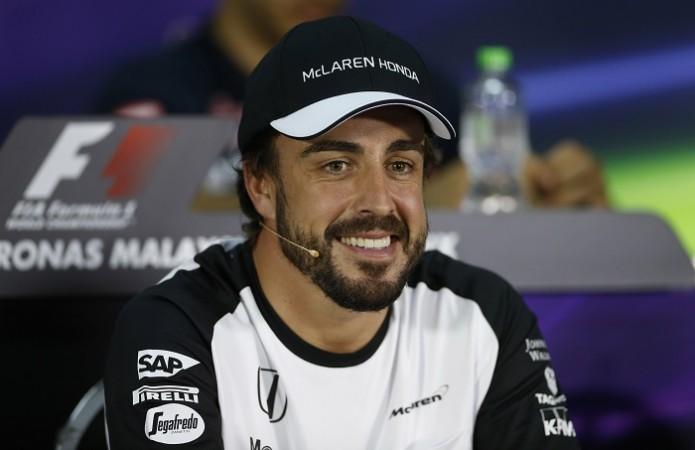 McLaren driver Fernando Alonso feels Honda need to do things differently if they want to beat defending Formula One champions Mercedes.
Honda, whose last appearance in the Formula One was in 2008, have returned to this season as McLaren's engine suppliers. However, they have not been able to get off to a good start, as the Japanse company is still trying to correct its new power unit.
In the first two races in Australia and Malaysia this season, the new V6 turbo and ERS did not appear to be in sync and this resulted in McLaren doing badly in the races.
Honda's motorsport chief Yasuhisa Arai explained last weekend that his team of engineers has only progressed halfway in its attempts to find a way to maximise the performance of their engine.
And Alonso, who was forced to retire at the Malaysian Grand Prix due to his car facing an ERS cooling issue, feels that Honda need to try a different approach to beat Mercedes.
"To beat Mercedes you need to do something special and not to copy them or follow them because then you will be behind all the time," the Spaniard told ESPN.
"It's a long way to go for us and we have started now quite far behind, but I have so much trust and confidence in this team," Alonso added. "We have a talented team of engineers inside McLaren and we have seen the progress inside McLaren and we saw the progress in the last few weeks."
Despite McLaren failing to do well in the qualifying as well as the main race in the Australian and Malaysian Grand Prix, the former Ferrari driver insists that his side will be able to compete for places in the podium in a couple of months.
"It will take some time, but we are growing up together and there are a lot of young people in the team and a lot of Japanese coming new to this world of Formula One," said the 33-year-old.
"We will look in a couple of months when we are in the points and the podium or something and we will tell each other it was an exciting trip and we are doing it together."