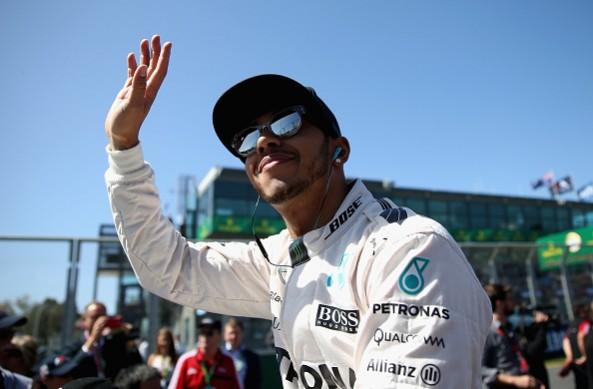 Lewis Hamilton says he is on the verge of agreeing a new deal with Mercedes, believed to be worth a mammoth £27 million per annum.
The Briton, who is in the final year of his contract with Mercedes, has been negotiating a new deal with the Silver Arrows on his own after firing his management company last year.
And the 30-year-old, who is currently at the top of the driver standings this season, despite finishing second behind Ferrari's Sebastian Vettel in the Malaysian Grand Prix on Sunday, says the new deal is "99.6% done" and should be announced this week.
"It should be done this week," Hamilton told ESPN. "There is no reason it shouldn't. Honestly, it's 99.6% done. There's no negotiating left, it's just legal stuff."
According to BBC, the new deal will see Hamilton earn a basic salary of £20.9 million ($31 million) a year. However, the figure could be reaching around £27 million a year with all the added bonuses for winning races and the championship.
Formula 1 CEO Bernie Ecclestone had showered praises on Hamilton last week, insisting that the Briton was the best promoter of the sport and he deserves to earn the big pay cheques.
"Lewis has been the best world champion we've had," Ecclestone told ESPN. "Apart from the fact he's talented, he's a good guy, he gets out on the street and supports and promotes Formula One. It's always good whatever he says, even if it's silly. It's great for the sport."
The 84-year-old Englishman says he has advised four-time champion Vettel to follow the Hamilton's example and be an ambassador for Formula One rather than only race.
"I told Sebastian: 'You should be doing what he's doing.' Doing the job of world champion. He was the champion and got paid money for that, and these guys think their only job is racing a racing car. It goes a bit further than that," he added.
"What these guys don't think about is that today Jackie Stewart is still making quite a bit of money and he hasn't been in a car for quite a few years. It works because he's looked after his image and he still does a good job. Perhaps these guys think when they stop 'that'll be it.'"