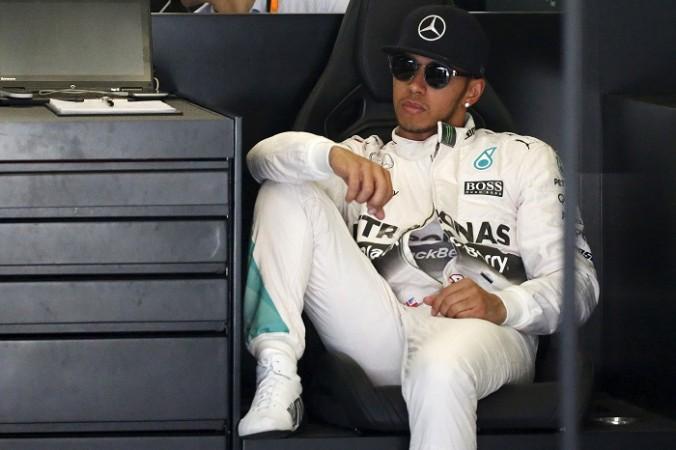 Mercedes driver Lewis Hamilton says that he expects to put to paper his much anticipated new deal with the Silver Arrows at the Monaco Grand Prix scheduled to take place on 24 May.
The defending world champion, who is currently on the final year of his Mercedes contract, has been negotiating a new deal with his F1 team on his own (with some help from his long-time lawyer) since the start of the season, after firing his management company last year.
The Briton had stated at the beginning of this month that his new deal with Mercedes was "99.6% done".
But the contract extension has not taken pace till now and there have been some suggestions that the former McLaren driver could move to Ferrari.
However, the 30-year-old, who has been in fine form this season, winning three out of the opening five races so far, has indicated that the new deal may finally be announced in Monaco.
"You'll see it in Monaco - I will have some news for you in Monaco," Hamilton told Sky Sports, when asked the progress of his new deal with Mercedes.
Some reports have suggested that Hamilton and Mercedes have reach a stalemate in their negotiations due to the Briton demanding too much money. But the two-time world champion insists that all these reports are false.
"That is not the case. It is utter bulls***, basically," added Hamilton. "All stories that have come out about money are generally bulls***."
Meanwhile, Hamilton is hopeful that he will be able to break his winless streak in Monaco this season, having failed to emerge victorious in Monte Carlo since his first title-winning season in 2008.
"I don't look at it as unfinished business - the last two years I have had the car to win there," Hamilton said. "The first year I struggled with it, last year I had the pace but other things were up against me and this year hopefully will be different - third time lucky."
Last season, Hamilton's teammate Rosberg managed to secure pole position as well as the win in Monaco, with the Briton finishing in second place, 9.210 seconds behind the German.
However, Hamilton is confident he can beat Rosberg and triumph in Monaco in 10 days' time.
"This year I will have the choice to go ahead of him [Rosberg] so I will make sure I do that," said the Formula One world champion. "For me I'm not worried about last year, I'm just going there to win. I haven't won there in a long time so I'm going to work hard to get the balance right."