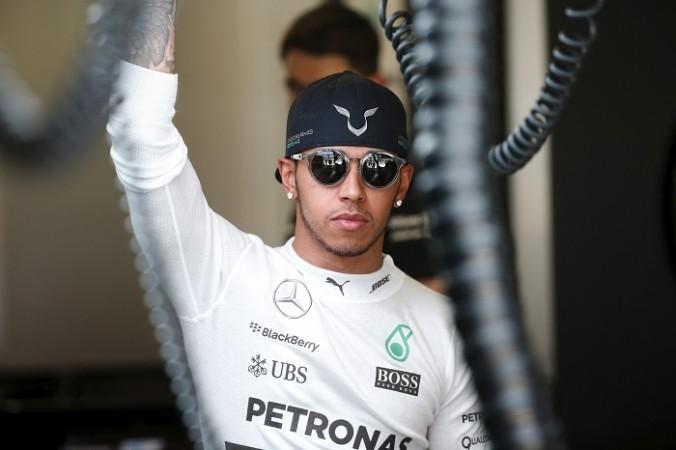 Mercedes driver Lewis Hamilton has ruled out Ferrari as competitors in the Spanish Grand Prix, adding that the race is going to be between just him and his teammate on Sunday.
Although Hamilton failed to secure the pole position in qualifying for the first time this season, Mercedes were again dominant as Nico Rosberg finished fastest in the qualifying sessions on Saturday, with the Briton finishing in second place.
Ferrari's Sebastian Vettel, who managed to secure the third place, has been giving some good competition to Mercedes this season.
But Hamilton feels that the race in Barcelona on Sunday is only going to be between himself and Rosberg.
"I'd be guessing, but I think the race is between me and Nico," Hamilton told Sky Sports F1.
With Mercedes looking much faster on the medium and soft tyres in the practice sessions and qualifying, Vettel, who managed to emerge victorious in Malaysian Grand Prix, also admits that his side are facing a difficult challenge on Sunday.
"Being realistic, they are quick. They are not on pole and second, the first row, by chance," the four-time champion told Sky Sports. "They showed I think in every single session this weekend that they are very competitive with either tyre. So I expect them to be very strong."
"But, of course I hope that we can be a bit closer. The past races we were a bit closer on race pace but, as I said, being realistic it will be difficult to beat them."
Meanwhile, Hamilton, who admitted that he was not comfortable with the balance of his car during the qualifying session on Saturday, is hoping to be a little quicker than his teammate Rosberg when the lights went out, as the Circuit de Catalunya in Barcelona is not known for its overtaking.
"We've both got the exact same clutches, so naturally we should have the same start," added the defending world champion.
"If I'm fresher tomorrow and have slightly better reaction time, it might make a difference by Turn One. So that'll be a goal."