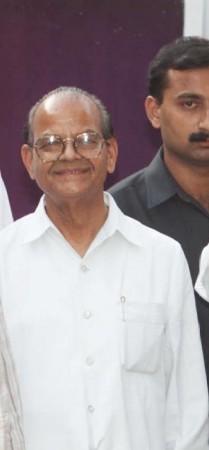 Former Telecom Minister Sukhram was assaulted in the corridor of the Rohini courts complex by an unknown man, soon after the court sentenced the former Minister to a five-year rigorous imprisonment jail term.
The unknown person kicked and slapped the former Minister, who was convicted of being taking a bribe of Rs. 3 lakhs in 1996, to award a contract to a private firm.
During his tenure as the Telecom Minister, the 86-year-old former cabinet minister granted a contract of Rs. 30 crores to Haryana Telecom Limited (HTL), to supply 3.5 Lakh Conductor Kilometers of Polythene (LCKM) of Polythene Insulated Jelly Filled (PIJF) cables to the telecom department. The Central Bureau of Investigation (CB) alleged that he took a bribe to do so.
Earlier, the former Minister pleaded for leniency of grounds of his age-related ailments but the CBI sought a maximum sentence, calling him as habitual offender.
The court also imposed a fine of Rs. 4 lakhs. As the jail term is more than three years, convicts under Prevention of Corruption Act and the Indian Penal Code are not granted statutory bail.
In a separate case, he was sentenced to three years imprisonment, under the Prevention of Corruption in 2002, following a loss of Rs. 1.66 crores to the state exchequer. The former Minister had also been held guilty of possessing disproportionate properties in 2009.