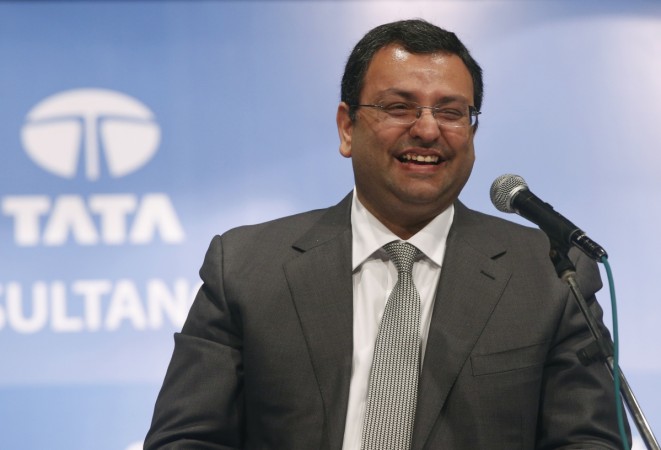 Cyrus Mistry issued a retraction after his damning allegation on Wednesday suggesting that Ratan Tata tried to sell IT services company Tata Consultancy Services (TCS) to IBM was refuted by TCS' founding CEO FC Kohli.
The counter attack by senior Tata honchos is the latest in the "letter war" between Mistry and Ratan Tata ever since Mistry was ousted from the chairman's position on October 24. The power tussle assumes more significance as Tata Sons is seeking shareholder votes to evict Mistry and Nusli Wadia as directors from the boards of various companies, such as TCS, Tata Chemicals and Indian Hotels Corp, and has called an extraordinary general meeting (EGM) on December 22 for the same.
"With reference to the timeline of the entire episode, I would also like to point out that my heart bypass surgery took place in 1984. Mr JRD Tata was interested in my health and progress after the surgery and he established contact with my surgeon at Houston. He also wanted to know when I would be well enough to return to India..... At no point at that time was there ever an intention of the Tata Group to sell TCS to IBM," Kohli, the founding CEO at TCS, said in a statement. He was responding to the statement issued by Mistry's office on Tuesday that said that the proposal to sell TCS to IBM was "near death" experience for India's biggest IT software services exporter and also the country's most-valued company by market capitalisation.
Mistry's office did not contest Kohli's statement. "Mr Mistry has the greatest respect for Mr Kohli and does not wish to join issue with him on the statement that he has made. Mr Mistry agrees with him that there was no intention of the Tata Group selling TCS to IBM or to any other company," it said, adding, "The statement Mr Mistry made was based on information from sources who were close to JRD Tata who informed him that it was Ratan Tata's intention, and not the group's intention, to sell TCS."
B Muthuraman, former vice chairman and managing director of Tata Steel, also challenged Mistry other the allegation that the Tata group paid a high acquisition of $12 billion for Corus due to Ratan Tata's "ego." He called the statement "speculative and biased".
Muthuraman said the purchase of Corus turned out to be a costly affair for the company because of the "sudden and unprecedented scale of the global financial crisis in 2008".
"The long-term strategy of Tata Steel was well thought out after a lot of deliberation to grow the company through capacity expansion in India and internationally through inorganic growth... Following the successful acquisition of NatSteel in Singapore and Millennium Steel in Thailand, Corus Group plc provided a natural fit for the portfolio especially since the Netherlands facilities which is the gold standard in competitive positioning were part of the asset perimeter," Muthuraman said, according to the Economic Times.
The Cyrus Mistry-Ratan Tata row has led to many unsavoury developments at the $125 billion Tata Group, including high-profile exits and defamation suits. Nusli Wadia, whose ouster from many Tata Group companies seems imminent, has threatened to sue the Tata Group for "false" and "defamatory" allegations made against him.