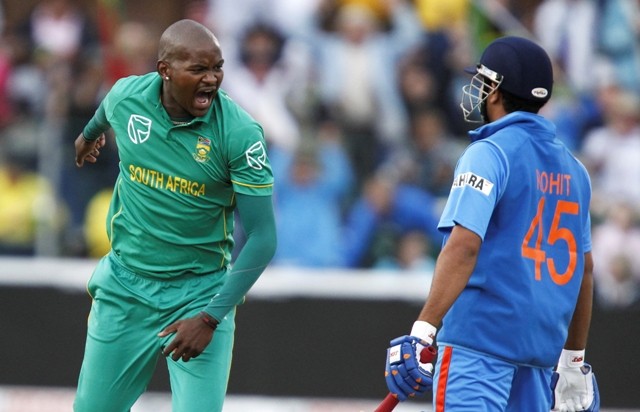 Former South Africa fast-medium bowler Lonwabo Tsotsobe is under investigation for match fixing, Wisden India has reported.
The 31-year-old, who played his last ODI against India in Centurion in December 2013, has been accused of accepting money in order to underperform in the Ram Slam T20 Challenge — South Africa's premier Twenty20 cricket tournament — last year.
Tsotsobe and with form Proteas wicket-keeper Thami Tsolekile have come under the scanner for their alleged match-fixing connections.
"There's a lot of speculation going around. I'm not going to entertain anything, but Cricket South Africa (CSA) can do anything they need to do to check if we did any match-fixing with the people they are investigating," Tsotsobe was quoted by the Indian cricket website saying as he rubbished the allegations.
"I've given them [CSA] everything they want. My phone bills, my messages, my bank accounts, everything. They said they would get back to me."
CSA are yet to comment on the incident.
Both Tsotsobe and Tsolekile, along with banned South African cricketer Gulam Bodi, played for the Lions in the Ram Slam T20 Challenge.
It was only in January that Bodi, 37, was banned by CSA from cricket-related activities for a whopping 20 years after being convicted of playing a key role in match-fixing in the Ram Slam T20 Challenge.