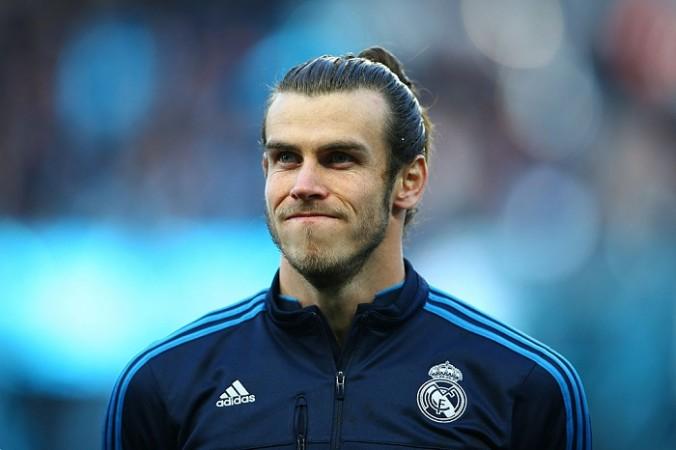 Former Real Madrid coach Jorge Valdano has launched a stinging attack on Gareth Bale after the club's 1-1 draw with Atletico Madrid at the Santiago Bernabeu.
Bale, 28, played the full 90 minutes of the Madrid derby and helped set up Cristiano Ronaldo's goal in the 53rd minute.
However, Valdano criticized the Welshman's performance for failing to match up to his €100m (£87m) price tag.
Bale has had another injury-hit campaign for Real and has only started 16 La Liga games this season, netting 11 goals.
"Nothing Bale does is worth 100 million euros, and that's the price tag he carries around on his shirt," Valdano was quoted as saying by Goal.com.
Valdano went on to praise Ronaldo's spectacular run of form for Real – the Portuguese forward has scored 20 goals in his last 10 games for the Spanish giants.
"Cristiano looked very comfortable physically [against Atletico]. He played all across the attack and he is enjoying a great period of confidence," the former Real Madrid sporting director said.
"His duel with Leo Messi to be the best player in the world lacks nothing. It's Real Madrid against Barcelona and Europe against South America. It's a battle between two geniuses."
Valdano also commented on the future of Atletico forward Antoine Griezmann, who has been linked with a summer move to Barcelona.
Reports over the weekend suggested that the Catalan giants are ready to pay the France international's €200m release clause.
"Griezmann is the best striker, a good midfielder and he contributes a lot in defence," Valdano said. "With the market the way it is, he is cheap at the price."
Griezmann made a slow start to the season but has turned around his form since this turn of the year and currently has 18 goals in 27 La Liga appearances to his name.
Atletico are in second place in La Liga, 11 points behind leaders Barcelona.