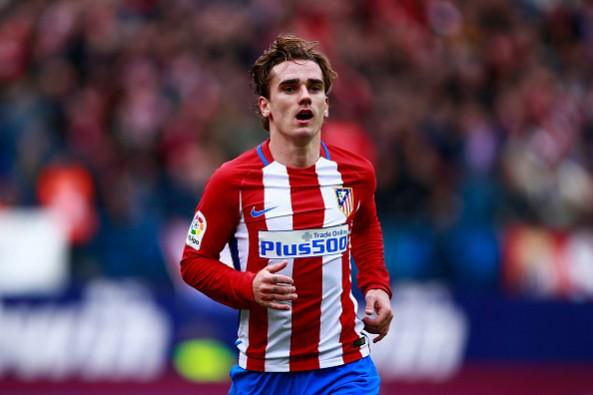 Atletico Madrid forward Antoine Griezmann has rubbished reports that he has already made a decision to move to Barcelona at the end of the season.
Barcelona denied reports in January that they had reached an agreement with Atletico to sign Griezmann, but broadcaster Telefoot reported over the weekend that the Catalan giants are ready to pay the France international's €200m (£174m) release clause.
Griezmann said the reports were untrue but added that he wanted his future sorted out before the start of the World Cup in Russia in June.
"It's not good information," the Frenchman was quoted as saying by ESPN.
Griezmann made a slow start to the season but has turned around his form in the second half of the season and currently has 18 goals in 27 La Liga appearances to his name.
He canceled out Cristiano Ronaldo's strike to earn Atletico a 1-1 draw against Real Madrid on April 8.
The forward blamed speculation linking him with a transfer to Manchester United for his subpar start to the season.
"It was because of what I said [about Manchester United]. I didn't express myself well. I made mistakes," Griezmann said. "After that, I came back strongly physically and mentally I was fresher. Since January, I've been pulling up trees, let's hope I continue like that."
The 27-year-old added that he wanted his future to be decided in the coming weeks so that can focus all his efforts on France's World Cup campaign.
"To be free, to only think about France," he said. "Otherwise, you're getting calls left and right. I want to get to the World Cup only thinking about going all the way."
Atletico are in second place in La Liga, 11 points behind leaders Barcelona.