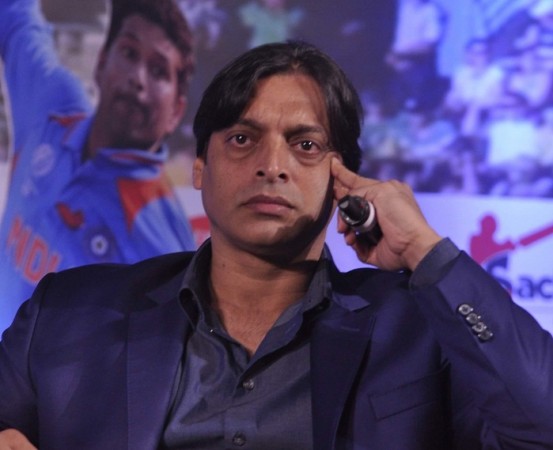 Streets remain silent, shops' shutters go down early and the chirping of a bird can be heard from far away when India face Pakistan in an international match. The rivalry between the two powerhouses of world cricket is one of the greatest in the world.
However India and Pakistan have played very rarely in the last couple of years. The neighbours have not played any bilateral cricket since 2012-13, and cricket fans have been left in the cold, forced to watch these two rivals slog it out in the middle during Asia Cup and ICC events alone. And former pacer Shoaib Akhtar is sad to see the lack of matches between India and Pakistan.
"It's very depressing that there's not been much cricket between India and Pakistan, not as much as it should ideally be. I've always felt that every now and then we should find an opportunity to play each other," Akhtar told The Times of India in an interview.
"Generations of cricketers from both countries have experienced this rivalry, the pressure that comes with it, and have matured as cricketers. This generation is missing out on the beauty of that rivalry."
The current set of players in both the camps might have played a few times in a one-off match, but they have not got a taste of the real rivalry, which can be felt and understood only during a full series.
"There is no cricket happening, therefore this present set of players wouldn't know what the rivalry is all about. For me, Virat Kohli is the best batsman right now and Wahab Riaz has changed so much as a pace bowler. Where's the opportunity to test their skills against each other?," Akhtar said.
It is the political relation between the two countries, which has led to the lack of India vs Pakistan matches, and Akhtar, like many other sportspersons, believes cricket and politics should be kept separate.
"Politics, be it in [cricket] administration or any other platform should be handled separately and cricket should go on. There's always a way out." Akhtar said.
However cricket fans will eagerly wait for the India vs Pakistan cricket matches in the upcoming Asia Cup and the World T20, which is expected to grab huge eyeballs in both the neighbouring countries and the rest of the world.