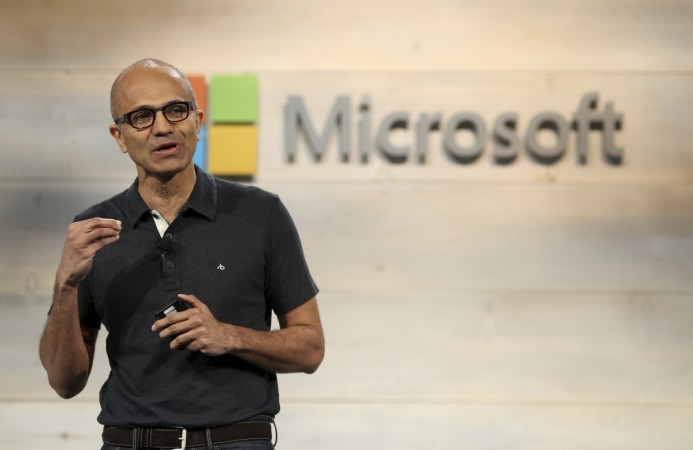 A management rejig at global tech company Microsoft will see four of its senior executives, including former CEO of Nokia, Stephen Elop and a former advisor to ex-US President Bill Clinton, Mark Penn leaving the company, its CEO Satya Nadella announced on Wednesday.
"The larger changes in the firm's structure required Microsoft to examine its leadership and the result was that several veteran team leaders will be leaving the company," Nadella said in an email to his employees.
The rejig comes in the wake of the company's increased focus on software services and cloud computing.
The other two executives leaving the company are Eric Rudder, who was associated with the company for more than 25 years and Kirill Tatarinov, head of its business solutions group.
The restructuring will see the company's operations being split into three main divisions – Windows and devices, Cloud and enterprise and Applications and services, Fox News reported.
Elop's exit indicates the company plans to focus on its core business.
"This as another indicator the Nokia acquisition was a $7 billion head-scratcher deal that remains an overhang for Microsoft," Daniel Ives, an analyst at FBR Capital Markets told Reuters.
"Nadella inherited this headache, now he is trying to make the best of a bad acquisition," the analyst said.
Analysts expect Microsoft to write off $7.2 billion it paid to buy Nokia's handset business last year. A decision to acquire Nokia was made during Steve Ballmer's tenure when he was CEO of Microsoft.
Nadella acknowledged the contribution of Mark Penn, who is planning to start a private equity fund, among other business ventures.
"Mark has helped me set the company on a new course ... from helping craft a Super Bowl ad and helping design new business and marketing models to his work in data analytics," Nadella told Forbes.