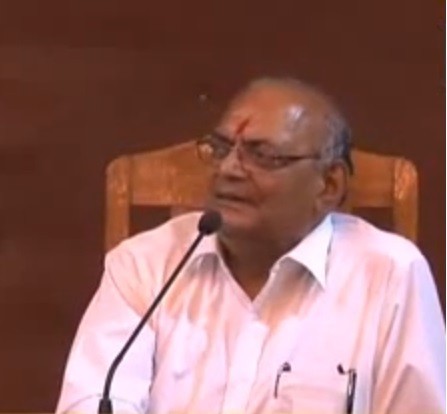 Bharatiya Janata Party (BJP) leader and former Madhya Pradesh (MP) finance minister Raghavji was arrested in Bhopal on Tuesday after his 30-year-old male servant accused him of sodomy.
The 79-year-old BJP leader resigned on Friday after his servant, hailing from Vidisha district, filed a complaint against him last week, alleging that he was physically exploited for over three years.
"Raghavji has been arrested from a flat in Koh-e-Fiza locality in old city area of Bhopal where he was hiding," Inspector General (IG) Bhopal Range Upendra Jain told Press Trust of India.
The former minister went hiding after an FIR was filed against him based on a complaint by his servant, who also has a series of obscene CDs that showed Raghavji in the act. He was expelled from the BJP two days after he resigned from the cabinet.
The police said he was found hiding in a flat when they broke open the locked door. "When nobody responded, police broke open the door and found Raghvaji," Jain told PTI.
Raghavji tendered his resignation paper on Friday at the behest of MP Chief Minister Shivraj Singh Chouhan who was said to be furious on learning about the alleged obscene CD. The finance portfolio has been handed over to Water Resources Minister Jayant Malaiyya.
Despite charges of unnatural sex against him, the former minister had denied the charges and blamed the Congress party of conspiring against him.
"I have resigned on the advice of the chief minister. Only he can tell you the details (of why my resignation was sought). We spoke for some time and he told me he was going to Raipur and will let me know of the reasons on his return," The Financial Express quoted him as saying.
"I don't know what he has said in his complaint. He belongs to a very poor family and I have always helped him. He has been working in my house for the past three to four years and never complained. If now he is alleging immoral behaviour then it is surely a conspiracy. And if the Congress makes this an issue, it would only expose their mentality," he added.
The sodomy charges against its former senior leader has left the BJP government in UP red-faced. It could even affect the assembly elections later this year and Lok Sabha elections next year.