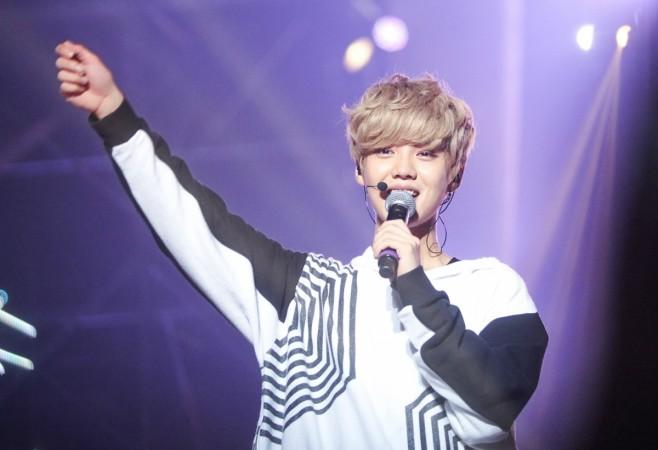 Fans of Korean celebrities are known for having an avid interest in their idols' life. They seem to know a lot of facts, personal information and even the celebrities' hobbies. These are one type of fans most will encounter in Korea and then there are others -- those who are commonly termed as sasaeng fans. The latter group is known for stalking and intruding into a celebrity's personal life. And recently, former EXO member Luhan was a witness to it.
The 26-year-old singer/actor was filming his upcoming project when he was followed by a sasaeng fan in a taxi. After a while, Luhan lost his temper and asked the driver to leave the scene.
In a video that has now gone viral, the driver is heard saying, "I won't leave." What followed was immense rage and their verbal exchange almost led to a bigger altercation. Fortunately, Luhan was quickly pulled back by his crew.
Ironically, the video was shot by the same sasaeng fan who followed the "That Good Good" singer, Allkpop claimed. Ever since the video appeared on YouTube, many fans have expressed their sympathy and have urged others to give him some privacy.
This isn't the first time the former EXO member has been stalked by a fan. The singer once expressed his frustration on Weibo after he was followed by a car. Luhan posted a photo of the vehicle that trailed him but deleted it later. However, he did warn his fans in a message which read, "Can you please stop following me? Aren't you being too courageous/self righteous? I won't say the things you said to me here," according to Soompi.
It appears as if Luhan has been running into trouble of late. Earlier, the singer failed to reach an agreement with SM Entertainment after their second arbitration meeting. The former EXO member's meeting with the entertainment company has been considered a "failure." So far, Luhan's representatives haven't commented on their next course of action.