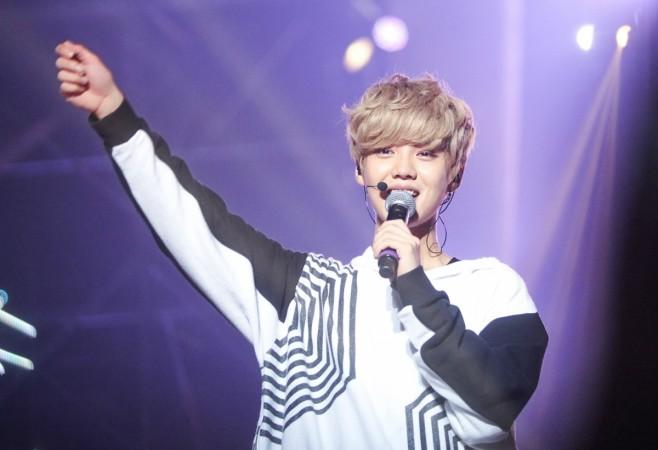 Former EXO members Kris Wu and Luhan's legal dispute with SM Entertainment continues with no end in sight. According to the latest news, the two had another arbitration meeting with the Korean entertainment company that made little or no headway.
On Monday, June 13, the three parties were present at Seoul District Court to discuss the validity or rather, the invalidity of the former EXO members' contracts, according to Soompi. The outlet pointed out that the court ordered a compulsory arbitration to reach a decision after the plaintiffs and the defendants failed to reach a settlement.
Kris and Luhan's representatives gave very little information about the court proceedings, which lasted for 1 hour and 30 minutes. The lawyers only said, "Since the case is ongoing, you will have to check with [court]." In all likelihood, the three parties will be involved in another arbitration meeting but the date hasn't been revealed yet.
Kris and Luhan left SM Entertainment in 2014 after receiving what they described as unjust treatment from the company. The former EXO members filed lawsuits in May and October of the same year for reasons such as unequal distribution of profits and the length of their contracts, among others. In response, SM Entertainment slapped cases against them in Shanghai and Hong Kong courts.
Earlier, the entertainment company won a lawsuit against former EXO member Tao, who sought to nullify his contract due to health issues. However, the "Reluctantly" singer was asked to reimburse the company with the amount he received as part of his temporary payment at the time of his exit.
Although Kris, Luhan and Tao left one of the biggest K-pop acts, their singing and acting prospects haven't suffered. Earlier, Tao aka Huang Zitao appeared nonchalant when asked about his former agency during a press conference for his upcoming film, "Edge of Innocence."
He said he has no interest in talking about SM Entertainment and added that he wants to continue singing and acting, Allkpop reported.
Tao's former bandmate Kris, 27, has become an international star after he left EXO. His upcoming projects include "xXx: The Return of the Xander Cage" and "Valerian and the City of a Thousand Planets."