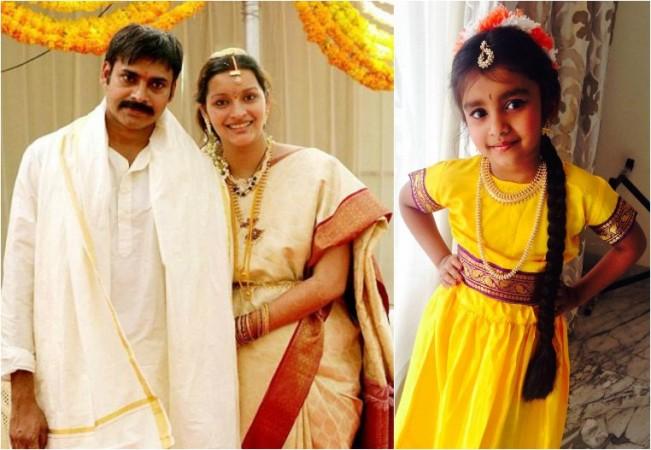 Power Star Pawan Kalyan was spotted with his ex-wife Renu Desai in Pune. The divorced couple was seen enjoying the dance performance of their daughter Aadhya at a function in her school.
Desai has been living with her parents in Pune since the divorce and is presently busy concentrating on her Marathi film career. She has a son Akira and daughter Aadhya with Pawan Kalyan and the children stay with her. Recently, Aadhya had a concert in her school and the Power Star took some time off from his busy schedule to attend the function.
Aadhya performed a dance at the concert and Desai posted a photo of her daughter on her Twitter handle with a caption "Completely speechless to see my little baby all grown up.So overwhelmed with emotion☺️ #dance #school #function."
Meanwhile, Desai also confirmed the presence of Pawan Kalyan on the occasion. The actress tweeted, "I felt that it was a more emotional moment for a father to see his baby girl dancing on stage than me as a mother :)) #aadya #school concert."
Later, she revealed that she has maintained a very good relationship with Pawan Kalyan even after their divorce. "We may be separated, but that doesn't stop us from being parents to our two kids -Akira Nandan and Aadhya. Pawan and I are still good friends and we talk almost every day. He knows everything about what's happening in my life," the actress told The Times of India.
Pawan Kalyan and Renu Desai fell in love after meeting each other on the sets of 2000 Telugu film "Badri". After dating for nine years, they tied the knot at a private ceremony. They got divorced in 2012. "Our marriage might not have worked, but we still respect each other and I am very fond of him. He is a very caring father and keeps a tab on our kids," the actress added.