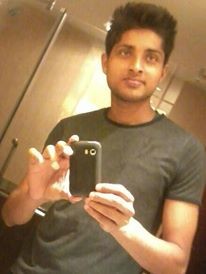 Year 2015 has not been kind to cricketers with a number of players having succumbed to death, following on-field accidents, the latest among these being former Bengal Under-19 cricket captain Ankit Keshri, who was also a member of the U-23 squad.
It was during a local game that Keshri suffered a head injury after an on-field collision with teammate Sourabh Mondal.
Keshri and Mondal were going for the same catch in a knock-out match against Bhowanipore, but as per Shibsagar Singh, who was fielding at point, Mondal's knee crashed into Keshri's head and neck region, reported ESPN Cricinfo.
Keshri, who came in as a substitute for another player Arnab Mandi, stopped breathing for some time. Singh also added that blood was coming out from his mouth as well.
But before being rushed to the hospital, the cricketers on the field understood the magnitude of the situation and gave mouth-to-mouth resuscitation.
The player took his last breath on Monday morning after suffering a massive heart attack.
Earlier this year, the cricket world was in a shock after Australia's Phil Hughes lost his life after being struck by a bouncer. The batsman was taken to the hospital, but took his last breath just a few days later.
Later, two separate deaths on cricket fields showed the darker side of the sport, as an umpire lost his life after being hit on the head by a cricket ball. This was soon followed by death of an 18-year-old Pakistani cricketer, who lost his life after being hit on the chest with a ball.