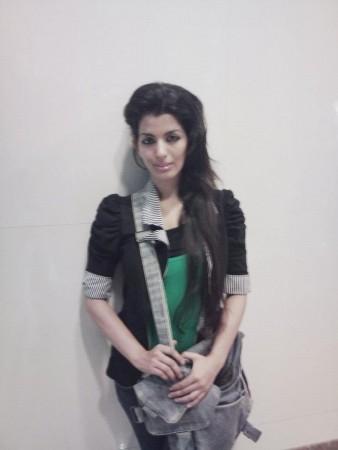 Bidushi Dash Barde, a model and former Miss Chennai, was found dead at her Mumbai apartment on Monday.
The 23-year-old small time actress was found unconscious by her software engineer husband Kedar Barde who immediately rushed her to hospital where she was declared dead on arrival.
Police initially registered a case of accidental death but later filed a murder case after they found injury marks on Bidushi's body that they determined was inflicted with a sharp weapon including pieces of glass.
Police have ruled out robbery as motive behind the murder, as no valuables were missing and there was no sign of forced entry into the flat.
Bidushi, the daughter of an Air Force official, hailed from northeastern state of Odisha but was raised up in Chennai. Bidushi and Kedar had a love marriage three years ago and had been living in a rented flat in Mumbai for the past 15 months. According to her father, Bidushi had acted in few south Indian films. In 2006 she was crowned Miss Chennai.
On Monday, Kedar left for office at around 7.50 am and returned to their apartment in Andher at around 8 pm. When he arrived he repeatedly knocked the door but did not receive any response. He then opened the apartment with a duplicate key and found Bidushi lying unconscious in a pool of blood outside the bedroom, police said.
Kedar told police that his wife was diabetic and she often complained him about feeling dizzy. He also told the cops that she must have collapsed and fallen on the shelf causing injuries on her body. But the postmortem report on Tuesday revealed that Bidushi was stabbed.
During investigating, the society watchman told police that a man had visited the model at around 2.15 pm, but left when she did not open the door.
"A female resident of the building has told us that she clearly saw a visitor at Bidushi's door. Based on her statement and the nature of injuries sustained by Bidushi, we registered a case of murder on Tuesday," The Times of India quoted additional commissioner Vishwas Nangre-Patil as saying.