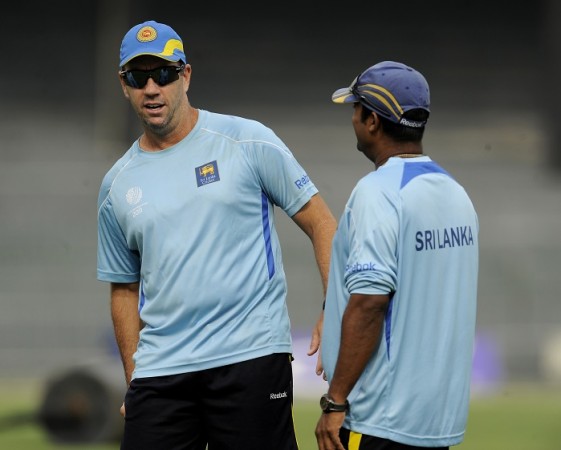 As the hunt for a new coach/pondering over if a team director like a Ravi Shastri is enough continues, there are viable candidates putting their hands up, with the latest one being former Australia batsman and current Australia A assistant coach Stuart Law.
Since Duncan Fletcher's contract was not renewed after the end of the ICC Cricket World Cup 2015, India have been without a coach, with the BCCI choosing to continue with Shastri as the team director, who oversees everything as the batting, bowling and fielding coaches get on with their jobs.
While that is not that bad an idea for cricket, where much of the responsibility lies with the captain, there have been calls to find a new coach, someone capable of inspiring this new India team, much like Gary Kirsten did a few years ago.
Law, currently in India with the Australia A team, believes he could do a good job if given an opportunity.
"I would love to work with some of the greatest cricketers in the world," Law said. "I had spent quite a bit of time in the subcontinent. Your first experience will always be memorable. If anyone knocks at my door and offer, I would be more than happy to sit down and listen."
Law has worked with the Sri Lanka and Bangladesh teams in the past, so he does come with experience in coaching teams from the sub-continent, which should act as a tick in his favour, if BCCI do consider the Australian as a candidate.
"Obviously the language barrier is there," Law admitted, especially since most of India players in the team are not as comfortable speaking English. "Lot of the players in Sri Lanka, they speak pretty good English.
"Once you build trust and understand each other, all things worked. It is very difficult for an overseas coach to come in sub-continental areas. The biggest trouble will be the way the communication is transpired between captain, players and coach."
Very rarely does a coach in India usurp the captain – you only need to look at the Greg Chappell era to emphasise that point – and if this Shastri as the team director experiment, which is expected to continue until the World T20 next year, does reasonably well, there is no reason to bring in a high-profile coach.
Much will depend on the captain, be that MS Dhoni or Virat Kohli, and what he wants going forward with this team.