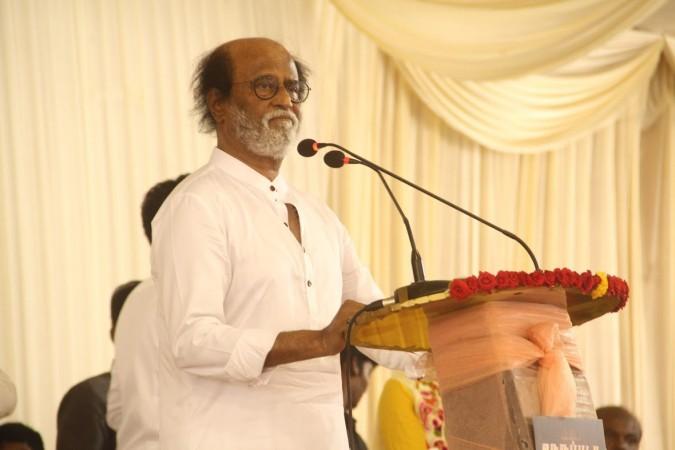 South India has a tradition of superstar-centric politics. The MGRs, NTRs and Jayalalithaas have established the idea that larger-than-life personal appeals of filmstars invariably make them mass leaders. The reel image plays a big role behind boosting the real ones and this practice perfected over the years have made stars successful political leaders in the southern parts of the country.
Post Jayalalithaa's death and the retreat of an ailing Karunanidhi, the politics in Tamil Nadu is witnessing a vacuum and this has given the state's superstar actor Rajinikanth a chance to revive the popular tradition. Till now, the 66-year-old Thalaiva has played it cautiously and has only hinted at joining politics, giving rise to enough speculations about his possible entry into politics.
The actor's diehard fans feel his plunge into politics will give a direction to the rudderless Tamil Nadu and could change the political dynamics of entire South India. But certain factors suggest that Rajinikanth will never be able to do another MGR or NTR. In fact, it will be difficult for him to do even a second Jayalalithaa.
Here is why.
If Rajinikanth tries to bask in the glory of Modi, it will help him little
If Rajinikanth joins politics, it is highly likely that he will do so as a BJP member [DMK has its new leadership in place; AIADMK is in doldrums while the Congress is a non-entity]. But, being a member of a national party which is dominated by none other than Prime Minister Narendra Modi at the Centre and not a serious force in the state, there will be very little scope for Rajinikanth to make an impact in the state's politics.
The BJP rather will gain more than him if the actor formally joins its ranks but the same will not hold for the latter. Even if Rajinikanth floats a new party with the backing of the BJP, it will not help him much.
Remember Chiranjeevi in Andhra Pradesh?
Telugu superstar Chiranjeevi also made a similar move in undivided Andhra Pradesh by floating his Praja Rajyam Party but eventually merged with the Congress, dashing the dreams of many Kapus in the state who had viewed him as an alternative to the Congress and Telugu Desam Party. Chiranjeevi has not been able to reinvent himself ever since.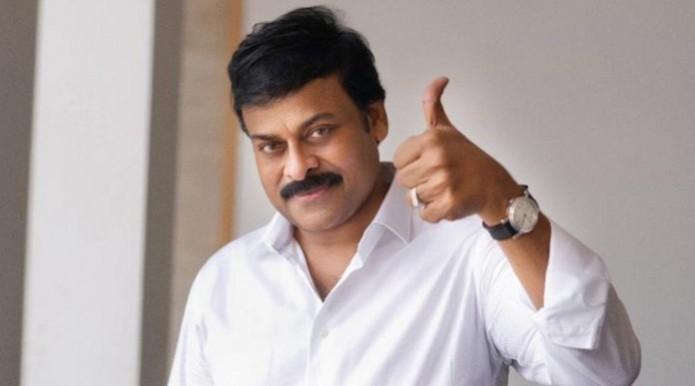 Age is not on Rajinikanth's side
Secondly, at 66, Rajinikanth doesn't really have the age on his side now to begin a fresh and successful political career. Many think his time had come and gone in the mid 1990s when he could have beaten both the AIADMK and DMK with his charisma and become the chief minister of Tamil Nadu. Rajinikanth's appeal lies in his blockbuster films and the massive fan following.
Today, with the idea of cult personality having undergone a change and the aspirations of youngsters taking new shapes and patterns, Rajinikanth is more of a man of the past. His films do not rock as they used to and it seems he is banking more in the reflected glory of Modi to make a mark in politics.
Expecting the man to grow an entirely fresh discourse in the state's politics now is unrealistic.
MGRs and NTRs had a local cause that helped them rise; Rajinikanth has nothing of that sort
Thirdly, though filmstars have made successful political leaders in South India, it is not they have become so jut by the virtue of being actors. Before anything, the MGRs and NTRs were strong representatives of the local cultures.
While MGR was wedded to the Dravidian movement in Tamil Nadu, NTR succeeded in making the TDP a political force riding the Telugu pride which was bruised after late prime minister Rajiv Gandhi had publicly humiliated Congress chief minister of undivided Andhra Pradesh T Anjaiah at Hyderabad airport in the early 1980s. Rajinikanth has no such basis and is even looked at as an outsider by many observers since he is a Maharashtrian by birth.
The late Jayalalithaa, too, was an outsider in that sense as she was born in the former Mandya district of current-day Karnataka, but her identity was more of a successor of the immensely popular son of the soil, MGR. Moreover, Jayalalithaa had started young in politics and had gained experience over the years to become a ruthless yet popular political figure in Tamil Nadu. These are crucial assets that Thalaiva misses to emerge as the face of Tamil Nadu politics.
Rajinikanth, at best, be a keeper of the BJP's interests in Tamil Nadu and that might not go well with those in the state who find the saffron party a campaigner of Hindi politics. Bollywood megastar Amitabh Bachchan reportedly advised Rajinikanth not to join politics a few months ago. Given Big B's sour encounter with it, he has understandably given the southern superstar the right advice. But will the man lend an ear?