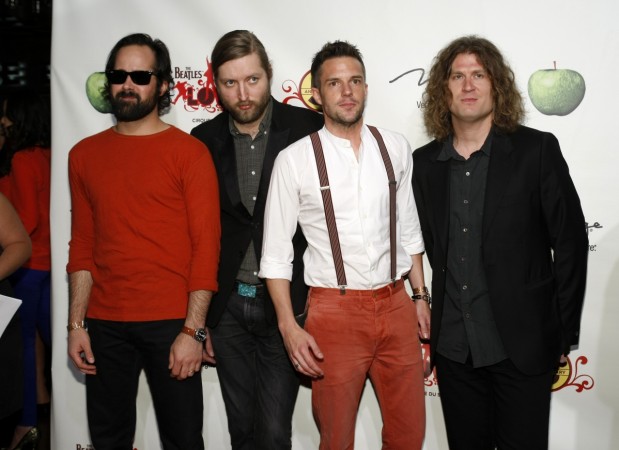 There are songs that change lives and then there are songs that change lives forever. The music industry has seen a number of songs that have not only been a landmark in their respective genre, but also spawned off a set of conspiracy theories, sometimes long after the song or album is released.
The same happened with the popular band, The Killers. Many music lovers are convinced that the band's first album is about a gruesome murder. Yes, the 2004 album has come back to haunt the band after a decade.
Also Read: Eminem's daughter flaunting her curves in a body-hugging dress upsets him? [PHOTOS]
Twitter broke down the whole album listing the songs to explain their theory. However, this is not the first time fans have done controversial interpretations of a song's lyrics.
You're So Vain by Carly Simon:
The 1972 song was one of the most talked about release in Carly Simon's career as many speculated the song was about her ex-boyfriend Warren Beatty. For years, she kept mum on the subject letting fans assume that the inspiration could have been her ex, Mick Jagger or James Taylor, to whom she was married for 11 years. She finally confessed it was indeed for Beatty in 2015.
Puff the Magic Dragon by Peter, Paul & Mary:
A 1959 song drew attention when people began questioning if the "Puff" in Puff the Magic Dragon actually means marijuana. However, the poet Leonard Lipton dismissed allegations by stating that he would not endorse marijuana to kids. But was it really not about the "magic puff"?
Suicide Solution by Ozzy Osbourne:
Ozzy Osbourne wanted a solution for suicide. Things took a ironical twist after the lyrics drove a teenager to suicide. In 1984, California-based John McCollum, allegedly under song's influence, took the extreme step. The 19-year-old boy was suffering from alcohol abuse and emotional problems.
Stairway to Heaven by Led Zeppelin:
The song was in the thick of things of late over the court battle over plagiarism charges. However, Stairway to Heaven, hailed as the best song in the rock and roll history, shocked the music industry after allegations of satan worship sprung up. Many believed the song in reverse is a hymn to Satan after Televangelist Paul Crouch made the allegation in 1982. Was it just a bizarre coincidence?
Kim by Eminem:
Which singer hasn't written or dedicated a wild song for the exes? But things escalated in Eminem's case when his song Kim, dedicated to his former wife Kim Mathers almost drove her to commit suicide. Kim said, "Seeing the crowd's response and everybody cheering, singing the words and laughing and it just felt like everyone was staring at me. I knew that it was about me and that night I went home and I tried to commit suicide."