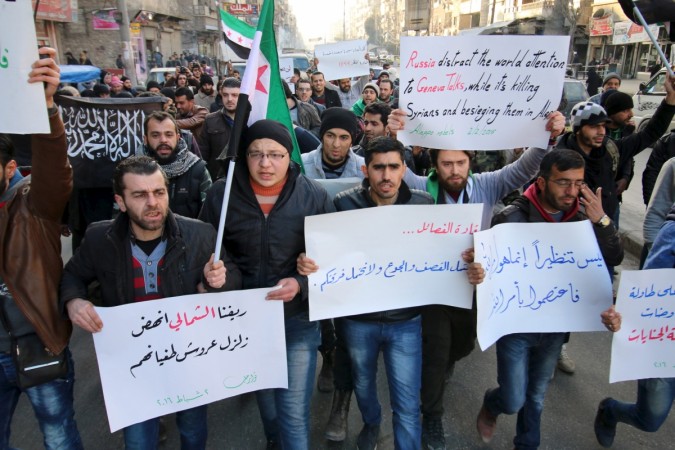 In response to Saudi Arabia's offer to send ground troops to fortify the rebel forces in Syria that are facing rout, the Syrian foreign minister said on Saturday that the foreign troops in the country would go back in wooden coffins.
Saudi Arabia had, on 4 February, indicated that it would deploy troops against the Islamic State group in Syria. Turkey could also be part of the campaign, it said. The two countries had together set up a military coordination body a few weeks ago.
"The kingdom is ready to participate in any ground operations that the coalition (against Isis) may agree to carry out in Syria," Saudi Arabia's military spokesman Brigadier General Ahmed al-Asiri was quoted as saying by The Guardian.
The two countries not only want the ouster of ISIS, but also the current President Bashar al-Assad.
Riyadh's open-ended offer implied that it would be willing to pitch in for the military campaign if the US-led coalition switched to ground combat instead of airstrikes.
The rebels, funded largely by Saudi Arabia, Qatar and Turkey, are in danger of being routed as the Russian offensive in favour of Assad has been battering their encampments, forcing them to retreat.
"Turkey and Saudi need to turn this war around. So any Saudi engagement would be in cooperation with Doha and Ankara," Andreas Krieg, of the Department of Defence Studies at King's College London, told AFP.
"The Saudis believe that the chance of a peaceful solution for the Syrian crisis is very limited," Mustafa Alani of the independent Gulf Research Centre was quoted as saying by AFP.
"They don't see that there is a real pressure on the regime to give major concessions... They think eventually it will have to end in the battlefield," Alani said.
"Turkey is enthusiastic about this option (of sending ground troops) since the Russians started their air operation and tried to push Turkey outside the equation," he added.
Russia and Turkey's relation turned sour ever since the Middle Eastern country shot down a Russian jet. Russia retaliated by setting sanctions against Turkey. The situation has been inflamed since.
Meanwhile, the Syrian peace talks in Geneva have been stalled till 25 February.