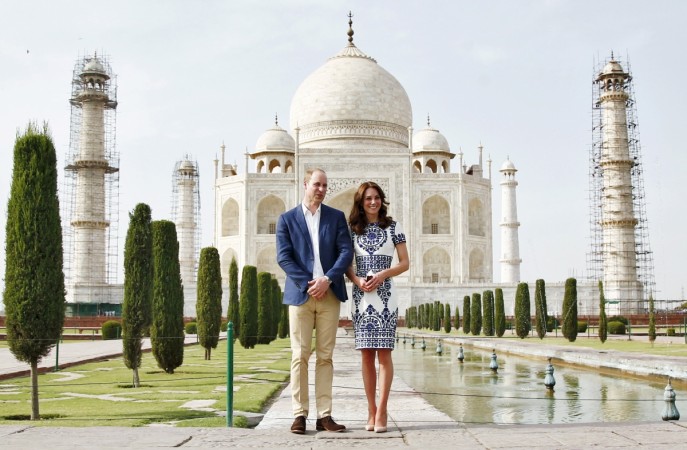 More foreign tourists visited India in March this year as compared to March 2015. The earnings from these tourists also rose, according to the Indian government data released on Tuesday.
The number of foreign tourist arrivals (FTAs) to India rose 12.07 percent to 8.17 lakh in March 2016 as compared to 7.29 lakh in March 2015.
The foreign exchange earnings (FEE) stood at $1.95 billion, up 9.71 percent from $1.78 billion in the corresponding month last calendar year, according to a statement issued by the Indian tourism ministry.
Arrivals from India's neighbour Bangladesh were the highest, at 14.07 percent, followed by the U.K., the U.S., Germany and Canada. The other major source countries were Sri Lanka and Malaysia.
Most of the tourists visited India through Delhi airport (33.82 percent). The other preferred ports of arrival were Mumbai airport (15.97 percent), Chennai airport (7.30 percent) and Bangalore airport (5.44 percent).
January to March arrivals, earnings
During the first three months of the year, 25.08 foreign tourists visited India, 9.95 percent more than the 22.81 lakh visitors during the corresponding period in calendar 2015.
The foreign exchange earnings during the three-month period rose 6.78 percent to $5.98 billion from $5.60 billion during the first three months of the calendar year 2015.
Tourism spots that attracted foreign tourists include the Taj Mahal, Qutub Minar, Jaipur, Ajmer, Goa and backwaters of the southern Indian state of Kerala.
E-tourist arrivals
During the month, 1,15,677 tourists arrived on e-tourist visas, marking a four-fold increase from 25,851 in March 2015. Tourists from the U.K. used the facility most, followed by the U.S., the Russian Federation, France and Germany; almost 60 percent of the e-tourist visas were availed of by tourists from these countries, with the U.K. having the maximum share of 27.74 percent.