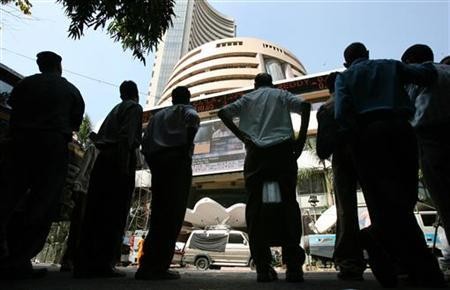 Global rating agency Fitch said that recent controversy over Minimum Alternate Tax (MAT) may bring a change in the mindset of foreign investors, prompting them to 'think twice' on future investments in India.
"It may lead foreign portfolio investors (FPIs) to think twice in the future, although India's strong growth outlook compared with many of its peers may attract them anyway," Thomas Rookmaaker, Director, Sovereign Ratings, Fitch Ratings, told moneycontrol.
Fitch says the long-term impact of retroactive tax on inflows into the country is 'not yet clear'.
Worries over MAT have led to high volatility in domestic stock markets in recent trading sessions, as overseas investors aggressively sold their shares. Foreign investors have sold shares amounting to over $2 billion or nearly ₹14,000 crore in the past 15 trading sessions, NDTV Profit said.
Considering Friday's closing of S&P BSE Sensex at 27,105, the index is down nearly 2,800 points from its life-time high of 30,024.74 hit in early March this year.
The government has asked them to pay MAT on long-term capital gains from equities earned previously.
The Income Tax Department has already sent notices to 68 foreign institutional investors (FIIs) in this regard. The department puts non-payment of MAT by FIIs at ₹602 crore.
While some investors are seeking the help of court, the government chose to form a high-level committee to fix the issue.
Pointing out the recent outflow of funds, Rookmaaker said, "there have been some net foreign investor outflows in equities in recent weeks, but not so much in bonds."
India's external balances remain strong compared to its peers on some aspects, and current outflows are unlikely to affect its position, he added.
In April, the rating agency had affirmed 'BBB' rating for the country with outlook being 'stable'. The affirmation came on the back of improved prospects for growth, inflation and external balances.
"The government seems to be pointing its arrows at the right target in this regard, as India's business climate does not compare well with 'BBB-' peers and it seems there is a long way to go before it does," Rookmaaker added.
India's rank in World Bank's Ease of Doing Business Index has been falling in recent years and currently the lowest of all the 'BBB-' rated countries. The country's rank slipped by two notches to 142 in 2015 compared to the previous year.
PM Narendra Modi aims to raise India's rank to the 50th position in two years. India stood at 116th position in the index when it was first launched in 2006.
Rookmaaker further said that "strengthening of the business climate goes beyond improving issues related to the World Bank's Ease of Doing Business indicators -- which is difficult enough in itself -- and includes ensuring a predictable tax regime."