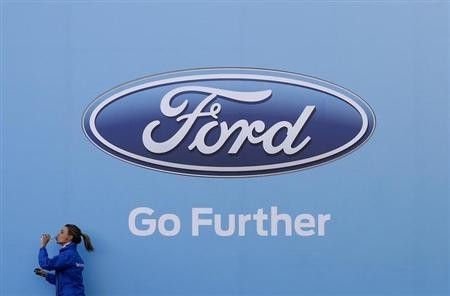 Ford Motor Co unveiled its new 'Ka' model at the company's Northeast Industrial Complex in Camaçari, Brazil.
The American auto major, known for its line-up of premium cars and SUVs, has now given a preview of the ultra low-cost 'Ka' model, with an aim to attract first-time buyers in emerging markets. The prototype was revealed earlier this week and the car is expected to make it to Brazilian market next year. Other markets including India are likely to get the vehicle by 2015.
Talking about the latest 'Ka' concept, Joginder Singh, president and managing director of Ford India, told Financial Chronicle, "The all-new Ford Ka Concept - a sleek, compact hatchback is an interesting and exciting product being developed for global market by the Brazilian team."
With the success of the Ford EcoSport SUV in India, Ford is seeing tremendous potential in the country. EcoSport, the waiting period of which has been extended to a maximum of five months in the country, is also developed by Ford Brazil under the One Ford Plan.
Ford hasn't divulged much information on the specifications of the 'Ka' vehicle. But reports suggest that the vehicle would be a step ahead of its predecessors and accommodate new interiors and equipment. It is expected to arrive with a 1.0-liter three-cylinder gasoline engine and a 1.5-litre petrol engine.
"The Ford Ka Concept is aimed at customers in growth markets who want and expect more,"said Joe Hinrichs, president of The Americas for Ford Motor Company adding that, "It will delight consumers with its sleek design, clever technology, attention-to-detail quality and superb craftsmanship. It also shows the continued importance of our South American design and engineering capabilities to serve markets around the world. It's truly another global design and engineering milestone for Ford," reported FleetWorld.