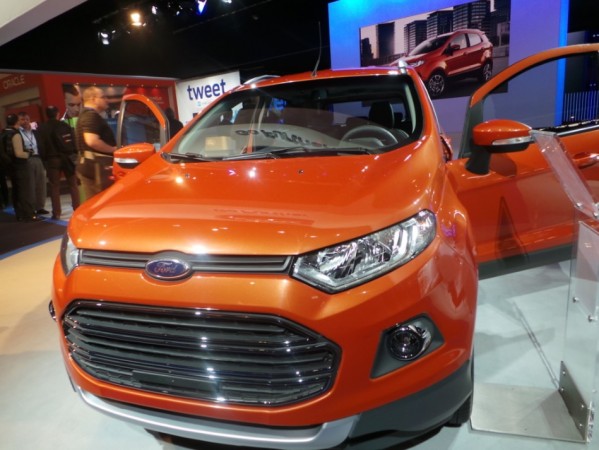 Sensing great potential in the European car market, Ford India may export its upcoming made-in-India model of EcoSport SUV to European nations.
Joginder Singh, president and managing director, Ford India on Friday said that the company is planning to export the new SUV to the European market. Europe has not been Ford's choice for export so far, but the company feels that the new SUV matches with the market definition of Europe. Ford India which hopes to become an export hub for other major markets will launch EcoSport in the sub-continent by June after ending its marketing campaign.
"We already export the Figo to 38 countries globally from India, but not to Europe. The European equation works well with the EcoSport. We expect even a better export market for this," said Joginder Singh, as quoted by Business Standard.
The EcoSport SUV, which made its debut in Brazil, Mexico and China, will come to India come with a 1-litre EcoBoost petrol engine that will give 120bhp power, or the 1.5L diesel engine which will offer 90bhp. The petrol EcoBoost EcoSport is expected to deliver a mileage of 17 kilometres per litre.
Declining to talk about the cost of the car in the Indian market, Singh said, "As per our interpretation it will avail excise duty of 12 per cent applicable on compact cars." It was earlier reported that the base model of EcoSport would be priced ₹5.9 - ₹6 lakh and the high-end variants would be priced in the ₹9 lakh bracket.