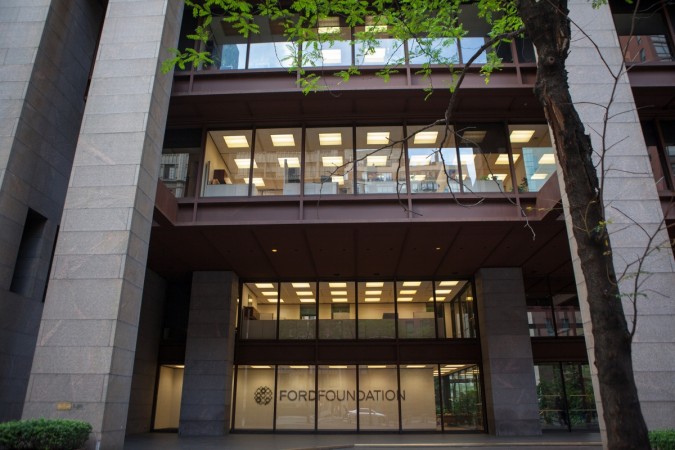 U.S.-based international donor agency Ford Foundation was taken off the government of India's "prior permission" list, the Hindu reported March 18. The move comes a few days before Prime Minister Narendra Modi's visit to the U.S. for the Nuclear Security Summit in Washington.
The watch list under the Foreign Contribution (Regulation) Act, 2010, (FCRA) required each of the foundation's donations to Indian non-governmental organisations (NGOs) to be approved by the home ministry.
The Hindu, citing a government official, reported that the ministry sent a letter to the Reserve Bank of India (RBI) March 16 to remove the foundation from the watch list.
Last year, the home ministry put the foundation under the FCRA list after the Gujarat government said in a report that the U.S.-based agency funded "anti-India" activities of Citizens for Justice and Peace and Sabrang Communications and Publishing Pvt Ltd run by controversial activist Teesta Setalvad.
The ministry then had reportedly found that the foundation was funding certain non-FCRA registered NGOs, including Sabrang Communications, and other profit-making NGOs. Both the acts are illegal under the FCRA, said a report by the Times of India.
Many U.S. officials, including the then Ambassador to India Richard Verma, had expressed concerns at political and bureaucratic level, citing the difficulties caused to civil society organisations by applying the FCRA.
Meanwhile, in December 2015, Ford Foundation registered the agency under the Foreign Exchange Management Act (FEMA), 1999, thus legally complying with Indian rules and bringing it under the ambit of Indian law.
The foundation was invited by former Prime Minister Jawaharlal Nehru in 1952 and since then it operated with no registration, not even under the Indian Society Act. The Modi government, however, made it clear to foundation that it could not be allowed to "dodge the law of the land," the TOI reported.
Now that it has registered as a branch office in India, the foundation can avoid future blockade of funds to its accounts in India. Last year, the government had unblocked foreign funds amounting to $150,000 to the foundation's Indian bank accounts, helping it to pay salaries to its staff.
According to the Hindu report, there are 15 other organisations put under watch list category.