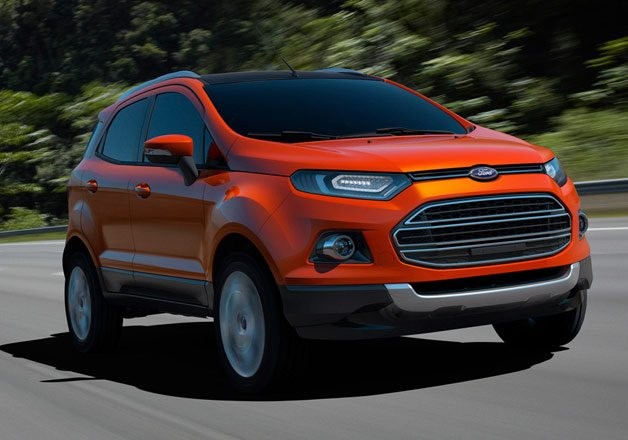 Ford India has reportedly finalised the launch date of the much-anticipated EcoSport for June.
According to Business Standard Motoring, the compact SUV which had a soft launch on 15 March in Mumbai will arrive in India officially in June. The report did not reveal its source of the information.
"Ford India's next big bet is running a bit late, but now there is a launch month to it. The company is looking to launch the vehicle in June, as it hopes to make it its second largest selling product by volume after the Figo," Business Standard Motoring reported.
The EcoSport SUV will come with a 1-litre EcoBoost petrol engine which is expected to give 120bhp power, or the 1.5L diesel engine which would offer 90bhp. The petrol EcoBoost EcoSport is expected to deliver a mileage of 17 kilometres per litre. It was earlier speculated that the petrol variant of the SUV is likely to be priced between ₹5.99 lakh and ₹6.25 lakh, and the diesel models from ₹6.99 lakh to ₹7.25 lakh.
The public preview of EcoSport in Mumbai has begun at Infinity Mall, Malad West on 15 March. According to earlier reports, Bangaloreans will also get a chance to see the SUV between 28 March and 30 March at Mantri Mall, Malleswaram.
The car has been speculated for a release in India for quite some time. Of late, the company has rolled out a marketing campaign for the car in the country, indicating that its launch is nearing.