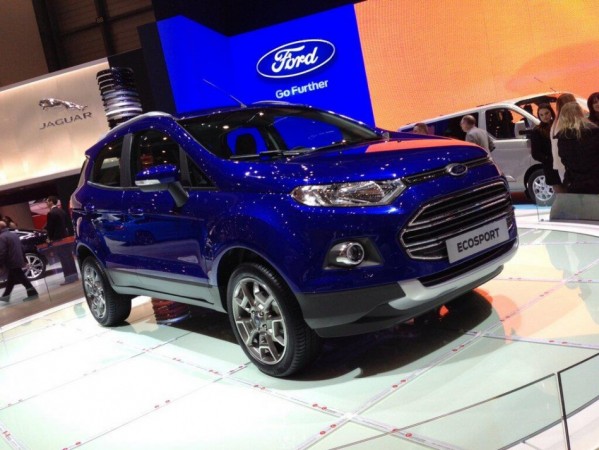 Ford India has decided on a public unveiling for its recently-launched EcoSport from 15 March across various shopping malls the country.
The company is reported to have sent out invitations asking fans to come and have take a look at its new compact SUV. Surprisngly, no invites have been sent to the media, presuming that the official availability of the EcoSport SUV is still on hold.
The public preview of EcoSport in Mumbai will be held at Infinity Mall, Malad West, from 15 March to 17 March. Bangaloreans can have their turn between 28 March and 30 March at Mantri Mall, Malleswaram, reported said Rush Lane.
Though the public display of EcoSport is confirmed, there is no word about its official launch in the sub-continent. Latest rumours suggest that the car is likely to hit Indian roads by June this year.
It was earlier reported that the car will be unveiled in China on 19 March. The manufacturing of the EcoSport SUV for China will be taken up by the Chang'an-Ford joint venture at the Chongqing plant. The vehicle is expected to be priced between 94.800 yuan and 129.800 yuan.
EcoSport which packs all the functionalities of an SUV has already become a crowd puller in the market. The delay of its launch in the Indian market has raised disappointment adding to the intense anticipation and hype among consumers.