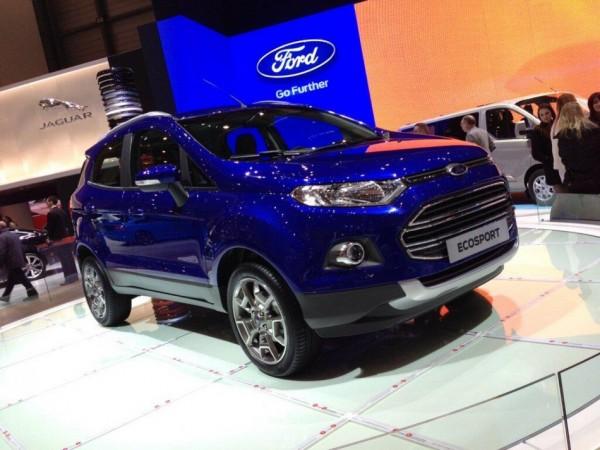 American auto major Ford is all set to steer its recently unveiled EcoSport into the Chinese market on 19 March, reported automobile website Car News China.
The manufacturing of the EcoSport SUV for China will be taken up by the Chang'an-Ford joint venture at the Chongqing plant. It was also reported that the SUV will be priced between 94.800 yuan and 129.800 yuan.
"The Ford Ecosport will be launched on the Chinese car market on March 19, price will range from 94.800 yuan and end at 129.800 yuan," the report said.
Ford's Chinese venture is said to be a well-thought out move seeing the rise in popularity of SUVs among consumers. The EcoSport SUV will feature a 1.5 litre petrol engine which would generate a power of 110hp and 140Nm of torque, and a turbocharged 1.0 three-cylinder with 125hp and 170Nm torque. Ford is cashing in on the belief that its new vehicle has no competitors in the China market.
EcoSport was first unveiled at the Geneva Motor Show on Friday. The company hasn't confirmed its launch date for the Indian market yet.
For India, the EcoSport SUV will come with a 1-litre EcoBoost petrol engine which is expected to give 120bhp power, or the 1.5L diesel engine which would offer 90bhp. The petrol EcoBoost EcoSport is expected to deliver a mileage of 17 kilometres per litre.
It was earlier speculated that the petrol variant of the SUV is likely to be priced between ₹5.99 lakh and ₹6.25 lakh, and the diesel models from ₹6.99 lakh to ₹7.25 lakh.