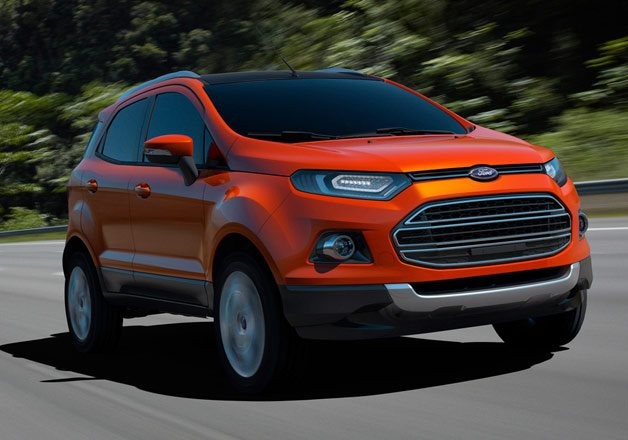 Ford India, the wholly owned subsidiary of US auto major Ford, said that much-anticipated Ford Ecosport SUV will not be affected by the increase in excise duty.
"The compact SUV category has done well even in challenging times, and we are confident that it will help us. We have received some clarification from the Government that models like the Ecosport will not be impacted, though the fine print still needs to be studied," said Joginder Singh, Managing Director, Ford, according to The Hindu.
Although the automobile market has been on a decline over the past couple of months, the demand for SUVs is surging, and companies like Ford and Nissan are trying to cash in on this.
According to one of the Budget proposals for this sector, an additional levy of three percent has been imposed on SUVs, taking the excise duty to 30 percent from the previous 27 percent. Finance Minister P Chidambaram in his 2013 Union Budget presentation also announced a 25 percent hike in custom duties of imported luxury cars, taking the current 75 percent to 100 percent.
Auto makers have promised that the hike will not affect their vehicles. Earlier this week, Nissan announced that it will go ahead with its SUV plans in spite of the additional levy imposed on SUVS. Ford India, which hopes to recreate the success of Figo with the upcoming compact SUV EcoSport, has also assured the same.
"There are certain cut-offs in the criteria, such as ground clearance, and our interpretation is that the Ecosport will not come under this. The Endeavour, however, will be affected," said Singh.
Surprisingly, Ford remains silent on the launch of the car in India. It has already begun the marketing campaign for the upcoming EcoSport, hinting that the launch is not too far away. The car is expected to come with a 1-litre EcoBoost petrol engine which is expected to give 120bhp power, or the 1.5L diesel engine which would offer 90bhp. The petrol EcoBoost EcoSport version is expected to deliver a mileage of 17 kilometres per litre.