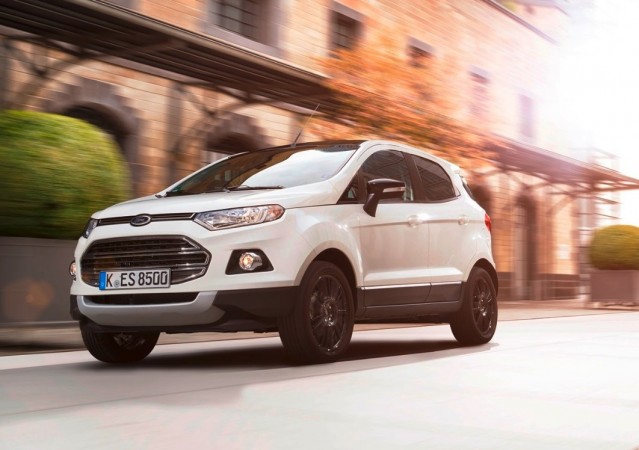 Ford Motor Company has informed that the company will shift the manufacturing of EcoSport SUV's European-spec batches from its Chennai plant to Romania by the end of 2017. The subcompact SUV are currently exported to South Africa, Taiwan, Australia and several European countries from Chennai plant.
The Craiova plant in Romania was acquired by Ford in 2008, prior to the global economic recession. The development of the site was slow post-recession. This plant currently makes the B-MAX and the 1.0-litre EcoBoost engine of the American manufacturer. Ford will invest €200 million ($224 million) in the project prior to the production of EcoSport.
"EcoSport sales are up nearly 30 percent this year and given the continued outlook for sales growth in the small SUV segment, it's the right time to move EcoSport production to Europe and take advantage of the excellent workforce and operations we have in Craiova," said Jim Farley, president and CEO of Ford of Europe, in a statement.
Also read: Ford EcoSport prices slashed by up to Rs 1.12 lakh in India
Ford's Chennai plant will continue to make the EcoSport for other export markets, especially for South Asian markets. Ford India launched Ecosport in June 2013 and the vehicle achieved 200,000 sales milestone in domestic and exports combined in August 2015. Ford gave a mild facelift to the EcoSport in October 2015.
[1 lakh = 100,000 | 1 crore = 10 million | 100 crore = 1 billion]