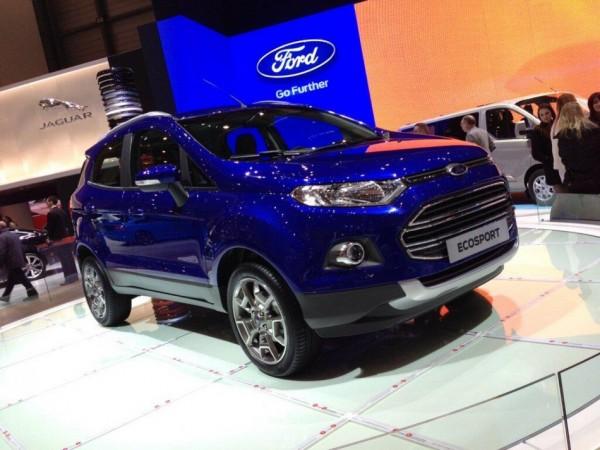 Ford's newly-launched EcoSport SUV is reportedly gearing to hit the Argentine market with a diesel variant, says the latest report.
According to Motoroids, the American auto major is mulling to launch the diesel variant of its compact SUV EcoSport in Argentina soon. If this rings true, Argentina would be the first country to get the diesel model of EcoSport.
The vehicle had made its debut in several countries like Brazil, Mexico and China, but none of these markets are selling the diesel variant of the car. Motoroids also reported that the EcoSport diesel model will be available only with entry spec S and SE trim levels. The country might also get the petrol variant of the car soon.
"Reports have emerged that Ford Argentinia might soon start selling diesel powered EcoSport. Argentinian car market might also get 1.6 litre and 2.0 litre petrol engine options in near future," reported Motoroids.
In China, Ford is initially offering six models of EcoSport .The SUV's dimensions are 4,280mm in length and 1,785mm in width - slightly bigger than that of the models for the Brazilian market. For India, the EcoSport SUV will come with a 1-litre EcoBoost petrol engine which is expected to give 120bhp power, or the 1.5L diesel engine which would offer 90bhp. The petrol EcoBoost EcoSport is expected to deliver a mileage of 17 kilometres per litre.
There is no official word about the Indian debut of the car yet. Earlier rumours suggest that the car will hit the Indian market by the end of June. The petrol variant of the vehicle is expected to be priced between ₹5.99 lakh and ₹6.25 lakh, and the diesel models from ₹6.99 lakh to ₹7.25 lakh.