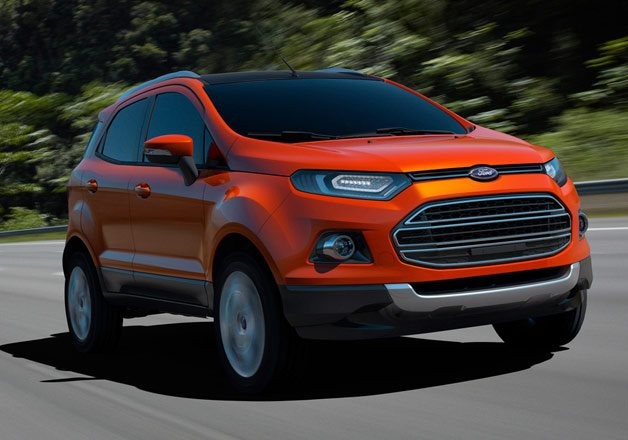 American automaker Ford is reportedly set to launch its much-anticipated EcoSport SUV in India on 4 March.
TopGear reported that the company is waiting for the Union budget session to end this week in order to decide the final pricing of the vehicle for the Indian market.
"Ford is all set to launch its much-anticipated compact SUV, EcoSport, on the 4th of March in Delhi. While the car has been ready for a few months now, the Ford management have been waiting for the Union budget to see if it will have any benefits for auto manufacturers or any new major shocks in the policy changes towards fuel pricing," reported TopGear.
Ford hopes to replicate the success of its Figo with its upcoming compact SUV and price it competitively in the market. Although it's very early to speculate the price of the vehicle, rumours are rife that it will fall in the ₹5-₹7 lakh bracket.
According to the report, the petrol variant of the car is likely to be priced from ₹5.99 lakh to ₹6.25 lakh, and the diesel models could be priced from ₹6.99 lakh to ₹7.25 lakh. At this pricing, the EcoSport SUV is a less-expensive alternative to the Renault Duster which starts at ₹7.7 lakh.
It was also said that Ford dealers have begun taking pre-orders for ExoSport in India, indicating that the launch could be due soon.
Regarding its mechanical specifications, the EcoSport SUV will come with a 1-litre EcoBoost petrol engine which is expected to give 120bhp power, or the 1.5L diesel engine which would offer 90bhp. The petrol EcoBoost EcoSport is expected to deliver a mileage of 17 kilometres per litre.
Ford will show off the EcoSport at the 2013 Geneva Auto Show on 5 March. The compact SUV was also seen at the ongoing Mobile World Congress in Barcelona.