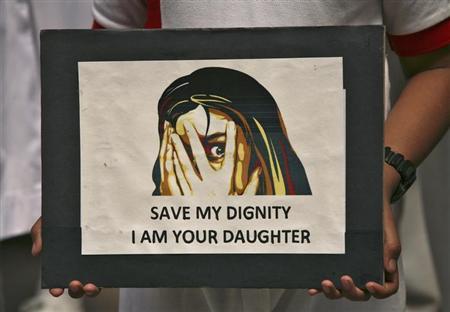 Meerut is boiling with communal tensions, after a 20-year-old Hindu woman from the district complained of abduction, forced religious conversion and gangrape.
The district administration had to deploy more forces in the Kharkhauda area on Monday to ensure communal clashes did not break out, Hindustan Times reported. Three persons have been arrested in connection with the case so far.
The woman, a BA student and a former part-time teacher at a madrasa, alleged that she was abducted on 23 July and forced to undergo conversion at a madrassa in the Dautai village. She was also allegedly raped there.
She reportedly returned home on 27 July but was kidnapped again two days later and held in another madrassa in Muzaffarnagar where she was sexually assaulted. She escaped and reached home on 30 July, following which her father made a complaint to the police.
The survivor had worked as a part-time teacher at a madrassa in the Sarawa village, according to The Indian Express, and has alleged that the cleric, Sataullah, often pressurised her to convert to Islam and promised to get her a job in Dubai. The cleric, along with his wife and daughter, has been arrested. Also, the survivor's father named the village head Nawab as one of the culprits.
"Our daughter returned home... and narrated the episode to us. She told us that on July 23, she was kidnapped by Nawab and Sataullah, who took her to their house for the night. The next morning at 4 am, Samar Jaan gave her a veil and took her to Hapur, where she was gangraped and thrashed. She was then released and asked to go home. She was threatened and asked to keep quiet," The Indian Express quoted her father.
Given the religious overtones of the incident, political parties are now sparring over the issue. The Bharatiya Janata Party's Uttar Pradesh unit has threatened an agitation, with state president Lakshmikant Bajpai planning to meet the survivor and her family today.
The ruling Samajwadi Party, however, criticised the BJP for attempting to create communal trouble.
"The accused have been held. Some political parties tried to give it a communal turn but were unsuccessful," Samajwadi Party's Naresh Aggarwal told NDTV.
The town located in Meerut district is known for being communally sensitive, and given that it is only 120 kilometers away from Saharanpur where communal clashes had broken out last week, the state administration is taking extra security measures by deploying additional forces.