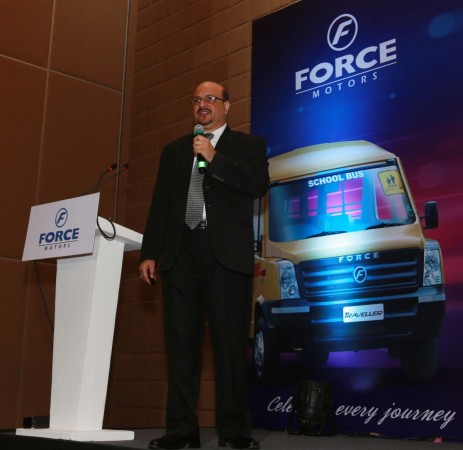 Share prices of utility vehicles and agricultural tractor manufacturer Force Motors (formerly Bajaj Tempo) soared on Monday after the company posted about 200% increase in its net profit for the December quarter.
Net profit of Force Motors jumped to Rs 27.44 crore in the October-December quarter compared to Rs Rs 9.99 crore in the corresponding period last year.
Stock price of Force Motors surged over 7% in trade to Rs 2,764 on the Bombay Stock Exchange (BSE) following the announcement of upbeat quarterly results.
The company reported net sales of Rs 740 crore for the third quarter, up 45% compared to Rs 512 crore in the same quarter last year.
On account of strong topline and bottomline growth, the company shares witnessed a massive rally in the past one year, gaining by over 130% compared to a closing price of Rs 1,204 on 27 January 2015.
The rally in the stock is largely led by growing optimism among investors about the company's earning potential. The stock had hit a life-time high of Rs 3,288 on 5 August this year.
"Force Motors moved five times from the first day when we started it at Rs 568. But still this is a stock we have given for 2020 series also, which means we are not bullish just for one year, we are bullish for the next five years and we have given a target of Rs 10,000 for 2020. If I talk of 2016-2017, which is one year forward, then the target is Rs 3,700," Daljeet Singh Kohli, Head of Research at India Nivesh Securities had told CNBC-TV18 last month.
Force Motors had opened a new engine manufacturing and testing facility near Chennai on July 21 and the plant was expected to receive an order to make engines for BMW India.