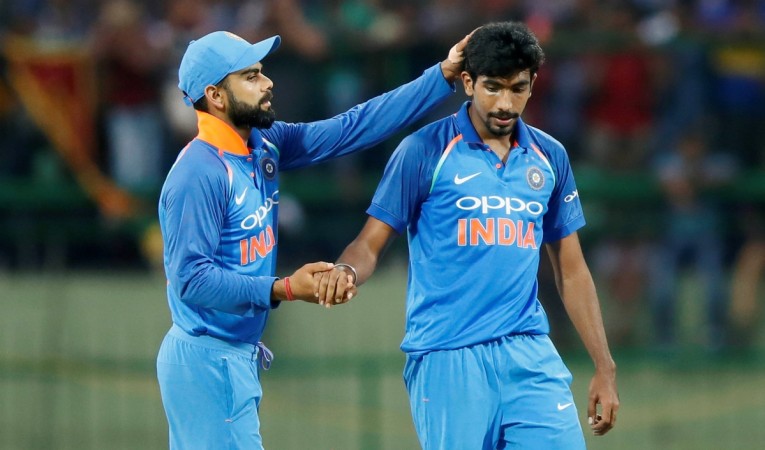 He has emerged as one of the stars of Indian cricket. Recently, his dream was fulfilled as he made his Test debut in South Africa. Now, comes another feather in his cap as he has been named in the "Forbes India 30 Under 30: Young and Fearless" list.
The players we are talking about is right-arm fast bowler Jasprit Bumrah. From the Indian Premier League (IPL) to international cricket, the Gujarat speedster has impressed many. Currently, he is playing in South Africa as India lead the six-ODI series 2-0.
Another cricketer who has made the Forbes list is India woman player and ICC World Cup finalist Harmanpreet Kaur. The 28-year-old blasted 171 against Australian the World Cup 2017 semi-final. It was hailed by many as the greatest ever innings in women's cricket.
While including Jasprit and Harmanpreet in the prestigious line-up, Forbes India wrote on its website, "Generation Z is rewriting the rules of the game, and playing it hard too. It is putting its mind and money where its beliefs are, with gumption and imagination. Our list is representative across 15 categories and though it is exhaustive, it is not definitive, given India's vast geographical spread."
Bumrah is captain Virat Kohli's go-to man in the limited-overs format. His yorkers are effective against any batsman. Thanks to his exploits in ODIs and T20Is, he won his Test cap recently. And there too he did his best, claiming his maiden five-wicket haul in Johannesburg as India won by 63 runs last month. So far, Bumrah has played three Tests, 33 ODIs and 32 T20Is for India.
Harmanpreet too is currently playing in South Africa, facing the hosts in a ODI series. Yesterday (February 5), she scored 16 in the first match as India won by 88 runs in Kimberley.
Two more sportspersons featured in the list. India women's hockey team goalkeeper Savita Punia (27) and former world number one pistol shooter Heena Sidhu (28).
Methodology of selection (according to Forbes India)
"The research process was three-fold: One, interviews by the Forbes India team with sources across relevant categories as well as through studies of databases and media coverage. Two, on forbesindia.com, inviting applications from, or nominations of, entrepreneurs and professionals who fit the criteria. Three, spreading the word on social media.
"This helped us arrive at a longlist of over 300 names across 15 categories. The next step was narrowing down to a 'short longlist'—the names most likely to make it to the top 30. This pool of around 100-odd names was decided in consultation with experts. The last stage was separating the final 30 from the other contenders. Armed with expert views, the Forbes India editorial team debated, argued and vetoed its way down to the final 30. We realised that there were some others who could not be ignored and deserved a special mention.
"We have only considered for selection those who were under the age of 30 as on December 31, 2017 (the cutoff date for selection of the list).Thus, in the case of enterprises which have several co-founders, we have considered only those where at least one of them is under the age of 30."