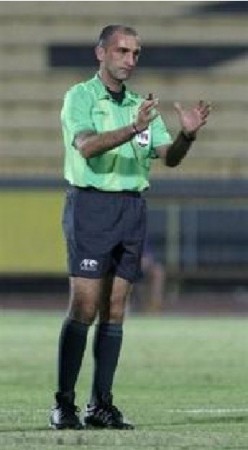 In what could be considered as one of the most shocking scandals in football, three referees from Lebanon allegedly received sexual bribes to fix an Asian Football Confederation Cup (AFC) match involving Singapore club Tampines Rovers and Indian club East Bengal.
Referee Ali Sabbagh and assistant referees Ali Eid and Abdallah Taleb from Lebanon were due to officiate the match between Tampines Rovers and East Bengal on Wednesday but were dropped just a couple of hours before the game begun.
They were replaced by officials from Thailand and Malaysia at the eleventh hour and were questioned by the Corrupt Practices Investigation Bureau (CPIB), an independent body which investigates and aims to prevent corruption in the public and private sectors in Singapore.
A Singapore court postponed the bail plea of the soccer officials in a hearing on Friday, arguing that they appeared to be involved in a syndicated operation. Referee Ali Sabbagh and assistant Abdallah Taleb appeared before the court on Friday, while Ali Eid, who is in hospital due to bad health, will be produced before the court on Monday or Tuesday.
The court will now hear the bail plea of the trio on 10 April. They have been ordered to stay in separate cells.
CPIB grilled the officials on Thursday after being charged with receiving sexual bribes to fix match. All the officials were charged with "one count of corruptly receiving gratification in the form of free sexual service," said a statement by CPIB.
The Lebanese trio was detained on Wednesday just before the game between Tampines Rovers and East Bengal kicked off and was sent to Changi prison.
East Bengal defeated Tampines Rovers 4-2 in the match but the match-fixing episode marred it. Some even went to the extent of linking Anaz bin Abdul Hadee's ridiculous own goal to the scandal.