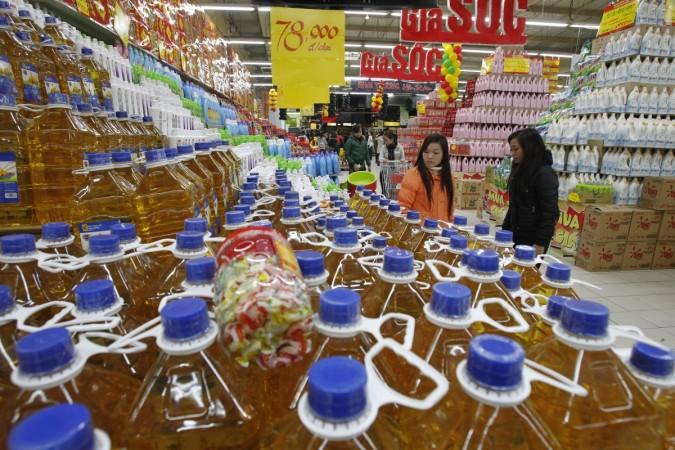 The Food Safety and Standards Authority of India (FSSAI) has proposed a mandatory declaration of the exact blend of oils in percentage terms. The manufacturers have to mention it on the front of the pack, along with other labelling modifications. The move has been made to enable an informed choice for consumers.
The Food Safety and Standards (Packaging and Labelling) Regulations 2011 has been suggested the necessary changes by the food safety regulator.
The oil packs must have mentioned "Blended Edible Vegetable Oil" in a font size not less than 5 mm and not less than 10 mm if the net quantity is more than 1 litre, the food regulator said. The manufacturers will also have to declare "NOT TO BE SOLD LOOSE" in bold on packages of such blended oil.
According to Rabo Bank research report 'The Future of India's Edible Oil Industry: How Will India's Vegetable Oil Demand Shape Up by 2030', India's vegetable oil consumption is expected to grow by 3 per cent annually to exceed 34 million tonnes by 2030, which was at 23 million tonnes in 2017.
"Increasing income, urbanization, changing food habits and deeper penetration of processed foods will be key drivers of future consumption growth of edible oil in the country," the report said.
It is being said that further in the future, palm oil, soy oil and sunflower oil are expected to enter the regional markets. The segment of packaged edible oil will lead the way for the future growth of the industry. The food regulator in this context feels that it is important for consumers to be aware of what they are purchasing and consuming.
While repeated use or re-heating of same oil, which produces harmful trans-fat, is a common practice in Indian cooking, especially in industrial and commercial sectors, FSSAI has recently notified norms for food business operations, effective from July 1, to keep a check on the quality of oil being used during cooking.
A limit for Total Polar Compounds (TPC) – a reliable benchmark for measuring the degradation of the oil, has been prescribed by the food regulator to be 25 per cent, beyond which the cooking oil is not suitable for use.