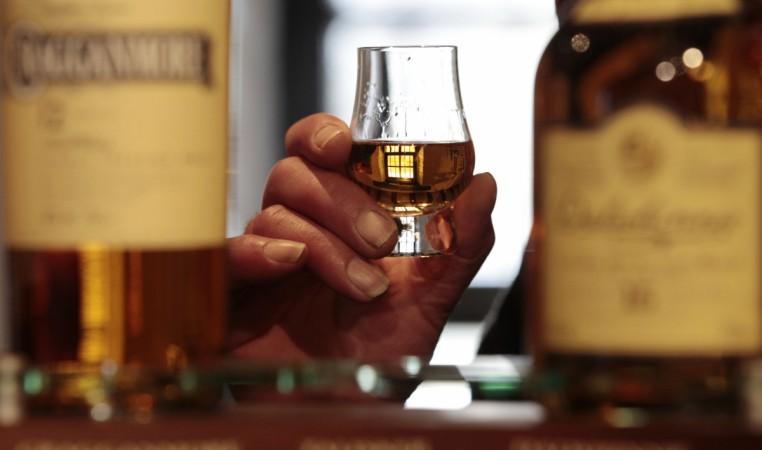 Global whiskey distillers have reasons to cheer. India's love for whiskey is growing like never before and it is emerging as one of the world's top five markets for the premium brand Glenfiddich.
Peter Gordon, the director of the drinks giant told Times of India had emerged as one of the top five markets for the single-malt whiskey brand. He also said that the demand for whiskey in India opens an opportunity for global distillers.
"Although the term of 'what is whiskey' differs in India, it remains the largest whiskey market in the world," Gordon told TOI. Consumer's preference towards more contemporary American and Japanese whiskeys has resulted in a slowdown of sales of Scotch whisky in recent years. However, Gordon says that the trend is a reflection on the interest consumers have in whiskey as a whole. He considers it as an opportunity for all whiskey makers.
"Scotch has to not only become vigilant but it has to ensure that it carries on investigating on how to make great flavors," Gordon told the newspaper.
Glenfiddich is a single-malt Scotch whiskey founded and produced by William Grant & Sons in Dufftown, Scotland. It is the world's best-selling single-malt whiskey and also the most awarded at the International Spirits Challenge.
Grants Family Reserve blended Scotch whisky, Sailor Jerry Spiced Rum, Hendrick's Gin Drambuie, and the Irish whiskey Tullamore also form part of the William Grant & Sons portfolio.
In 2017 September, the company announced a rise in profit and turnover. The pre-tax profits rose nearly 50 percent to £260.2m for the year ended on December 2016.
The spirit giant fully acquired New York state-based craft distillery Tuthilltown Spirits, which makes Hudson Whisky.