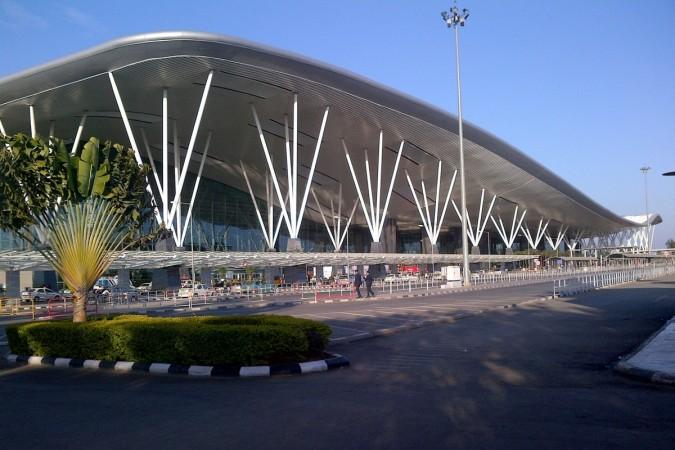 Bangalore International Airport Limited (BIAL) authorities have announced a new plan to run Kempegowda International Airport on solar power. The attempt to go green will enable Bengaluru to be the second airport in India after Cochin International Airport to be solar-powered.
Currently, the airport demands close to 11MW of electricity daily, but that number is expected to shoot up to 20MW with the completion of the second terminal by 2021. While the airport currently generates 3.44MW from solar energy daily, authorities hope to generate another 8.35MW through a new capacity enhancement project, that will take place in two phases.
Firstly, the airport plans to expand its current solar power plant to achieve the 12MW of energy production it is targeting. Work on a 3.35MW plant is currently underway, while the other 5MW plant is in the planning stage as per S Lakshminarayanan, Vice President (engineering & maintenance), BIAL. Solar cells are being installed both on the roof of the airport, as well as on ground-mounted systems.
Once the expansion is complete, the airport will also source 8MW of energy from an off-site source. With 12MW from on-site and 8MW off-site, the airport plans to balance its demand for 20MW of electricity entirely by solar.
Energy consumption will also be reduced through the switch to LED for the entire airport, barring the airfield ground lighting system. At present, BIAL authorities state that all streetlights in and around the airport, as well as 50 per cent of the terminal lights, are powered by LED bulbs. Authorities hope to make the switch entirely to LED, which will save close to 1.7 million units of electricity yearly.
In a report by the Times of India, Hari Marar, CEO, BIAL was quoted as saying that the airport could achieve "3+ carbon neutrality", which is the highest level for airports. BIAL is currently set to become the first Asian airport to have a solid waste recycling centre on-site when the facility opens in 2019.