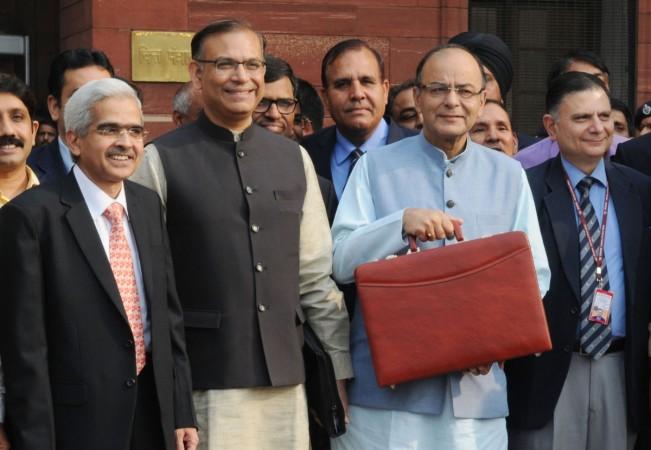 The Finance Ministry has accepted Railway minister Suresh Prabhu's proposal to merge the Railway Budget with the Union Budget, ending the 92-year-old practice of presenting a separate Rail Budget from 2017-18 fiscal.
The Finance ministry has formed a five-member committee which will have senior officials from the Ministry and the railway ministry to plan further details of the merging process. The committee is expected to submit its report by August 31.
"I had written to Finance Minister Arun Jaitley for merger of the Rail Budget with the General Budget. This will be in the Railway's interest and also in the nation's interest. We are working out the modalities," Suresh Prabhu told PTI.
The merger will relieve Indian Railways of the annual dividend it has to pay to the government in order to avail Gross Budget Support every year. The annual dividend comes to around Rs. 10,000 crore, reported the Economic Times. A decline in freight rates had resulted in Railways falling short of the revenue target by 8-10 percent in the first quarter of 2016-17 fiscal.
India's largest employer bears an annual liability of Rs. 40,000 crore for higher salaries, pensions and allowances recommended by the 7th pay commission.
This is in addition to Indian Railways' annual expenditure of Rs. 32,000 crore on subsidies. The public sector enterprise is also bearing cost overrun worth Rs. 1.07 lakh crore on account of delay in completing projects and a carry over of Rs. 1.86 lakh crore with respect to 442 active rail projects.
While the merger will transfer the onus of addressing an increase in passenger fares to the Finance Ministry, Gopal Mishra, All-India Railwaymen's Federation General Secretary, pointed out that the move could compromise Railways' autonomy.
Abolishing the Railway budget is also seen to have political implications for the Railway portfolio after the merger. In addition, the merger could reportedly affect the Railway Ministers' capacity to "do favours" to their constituencies by allowing new trains and projects.