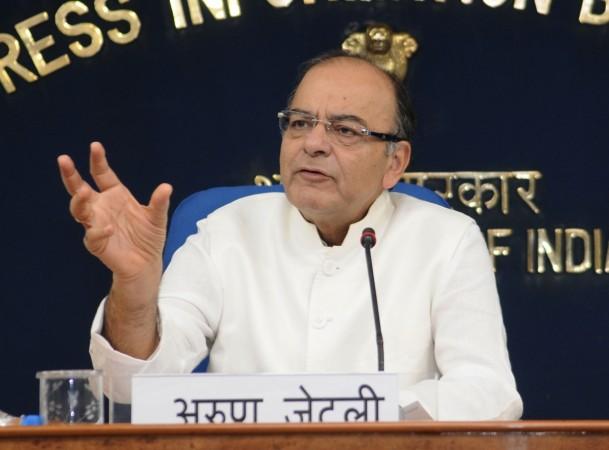 Finance Minister Arun Jaitley will be embarking on a six-day visit to Japan from Sunday to woo investors. In addition to holding talks with Japanese Prime Minister Shinzō Abe and the minister for economy and trade, he will be meeting businessmen, fund managers and business chambers to seek investments to drive India's infrastructure growth.
Jaitley will be addressing the 22nd International Conference on "The Future of Asia" organised by Nikkei Inc. on Tuesday, besides delivering the keynote address at the roundtable on National Investment & Infrastructure Fund (NIIF) set up by India to channel investments into the country's infrastructure projects, according to an official statement issued by the finance ministry on Friday.
Japan is one of the major foreign direct investment (FDI) contributors to India, with cumulative investments during the April 2000-December 2015 at $19 billion, according an update by the Indian mission in Tokyo.
The bilateral trade between the two countries was $15.52 billion in financial year 2014-15 and had reached $10.95 billion during April-December 2015.
The trade balance was skewed in favour of Japan, with imports from the country into India at $7.3 billion as against exports of $3.5 billion during the nine-month period, according to the update.
Jailtey will also meet Osamu Suzuki, chairman of Suzuki Motor Corporation on the same day, followed by discussions with Norihiro Takahashi, president, Government Pension Investment Fund and Takuma Hatano, president and CEO, (Japan Overseas Infrastructure Investment Cooperation for Transport and Urban Development.
A meeting with Masayoshi Son, the CEO of Japanese SoftBank Group is also slated during his visit.
On Thursday, he will address a "Make in India" seminar at Osaka University and meet delegates from Japan Inc., including
Suzuki, Hitachi, Honda, Canon, Yamaha, Kawasaki, Toyota, Mitsubishi, Panasonic and Toshiba are some of the 1,229 Japanese companies that have a presence in India.
Japan is the biggest lender for India's bullet train project that is esstimated to cost about Rs 97,000 crore. The first train connecting Mumbai and Ahmedabad is expected to run by 2023, according to Railway Minister Suresh Prabhu.