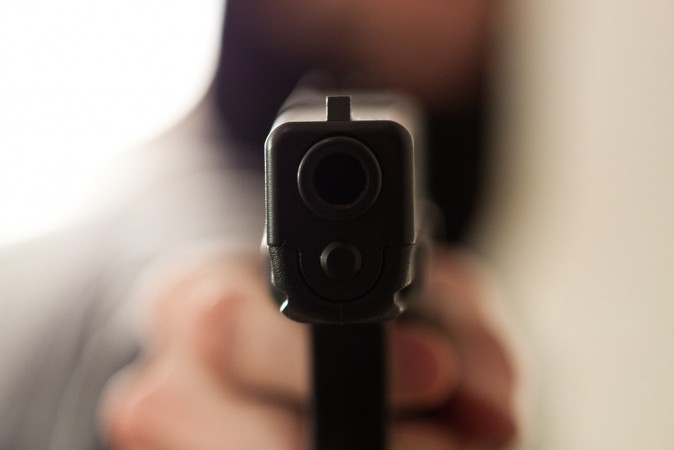 Once again, gun control is back on the agenda and is being debated everywhere following a shooting at a high school in Florida that killed at least 17 children and adults on Wednesday, February 14.
Several US lawmakers, including Florida senator Bill Nelson and Nevada senator Cortez Masto, have raised their voices on the need for gun control in the country.
While Nelson said that something has to be done to stop violence in the society, Masto said that the time has finally come to take some action for the safety of students and teachers in the country.
"We ought to say enough is enough. The question is once you get into the investigation: How did the shooter obtain the weapon? Was it a high-caliber weapon? Was it obtained lawfully? And, if so, that ought to have people start thinking about such things as background checks on the purchase of a gun and the question of an assault rifle if in fact one was used," Nelson told CNN.
Florida school shooting: Celebrities react to harrowing massacre that killed 17 pupils, injured several
Meanwhile, Masto tweeted, "Our schools should be a place where students and teachers feel safe. How many more senseless tragedies does this country have to endure until Congress acts?"
Check out the tweets of other lawmakers who have called for gun control:
Republicans should pray for forgiveness, for not only their complacency and dereliction of duty, but in contrition for the men, women and children we continue to lay to rest because of senseless gun violence and the cowardly inaction from Congress.

— Bonnie WatsonColeman (@RepBonnie) 14 February 2018
Keeping the students and victims at Marjory Stoneman Douglas High School in my thoughts today.

We need more than moments of silence. Congress must take action to stop these tragedies. #EndGunViolence

— Rep. Mark Pocan (@repmarkpocan) 14 February 2018
Another terrible school shooting, this time in Florida. At least 18 other school shootings have already happened this year. My heart breaks for those children and their parents. How many more victims until we decide gun violence is a national problem? https://t.co/QbLjIbTQEO

— Eliot Engel (@RepEliotEngel) 14 February 2018
However, some of the social media users believe that gun control is not a permanent solution to violence. According to them, gun control could "only hurt innocent people." Some blamed "declining family values" for an increase in crimes in the society.
"#guncontrol hasn't worked all that well in my city (Chicago) The mayor's attempt to strip guns away from law-abiding citizens through gun control only hurt innocent people. Criminals didn't listen. What makes you think it will work this time?' tweeted a netizen.
"Gun control is and always has been both unconstitutional and useless. Criminals will always have guns," said another Twitter user.
"Don't talk to me about #GunControl if it doesn't involve taking guns away from the police and military," wrote a social media user.
"Instead of #guncontrol, lets talk about the real problems in our society: A population on powerful anti-depressants, Normalized violence in our culture, Narcissistic social media, Declining family values. Infringing on our 2nd Amendment is not negotiable. Never will be," said another netizen.
"#guncontrol willnotstopshootingsorkillings Horrible people will still find a way to take innocent lives, with a gun or no gun!" tweeted another person.
On the other end, a section of Twitter users believes that gun control is the only way to stop the violence.
"People don't need thoughts & prayers, they need to make #guncontrol happening! Search who is receiving money from the Gun Industry among your Government, & have them resign! To have #GunControlNow , you need your Gvnmt to be filled with people who believe in it! #FloridaShooting," said a netizen.
"Australia had a gun massacre problem in 1996 but unlike the U.S they Passed #guncontrol After a gunman massacred 35 people in Port Arthur in 1996 Australia severely restricted firearm from 1995 to 2006 the rate of gun homicides fell 59 percent," stated another netizen.
Here are some of the other tweets demanding gun control:
People say they need guns to protect themselves, but in reality, they just like them cause they feel strong when they hold an AR-15, but there are other means of protection; these people are just stubborn and refuse to accept guns are a problem not a solution #guncontrol

— Posty Priest ? (@PostyIsGod) 15 February 2018
I feel like the only question that should be asked right now is how many people have to die in order for us, as a nation, to do something? #GunControl #Parkland

— Robbie Brill (@Jediknight620) 15 February 2018
@realDonaldTrump a few words: GET RID OF GUNS IN AMERICA!! Literally how many shootings do there need to be before you realise it's the guns that are the problem? Now act like a grown, act like a president and CARE FOR YOUR PEOPLE!!! #GunControlNow #guncontrol

— emma :) (@Emma_4949xx) 15 February 2018
People who are against #guncontrol have probably never had a KID in their family be taken from this world from kids getting these firearms. I hope they never have to go through it because it's not easy. Accident or on purpose, these guns are taking these kids' lives one at a time

— JAYME ??‍♀️? (@Babgonewild) 15 February 2018
How many innocent people have to be gunned down in mass shootings for America to realise they HAVE to change. It is the 46th day of 2018 and there has already been 30 mass shootings in the USA. FORTY SIX DAYS. There's been six in the UK in the past 21 years. #guncontrol

— Shelby-Leigh (@_shelbskennedy) 15 February 2018