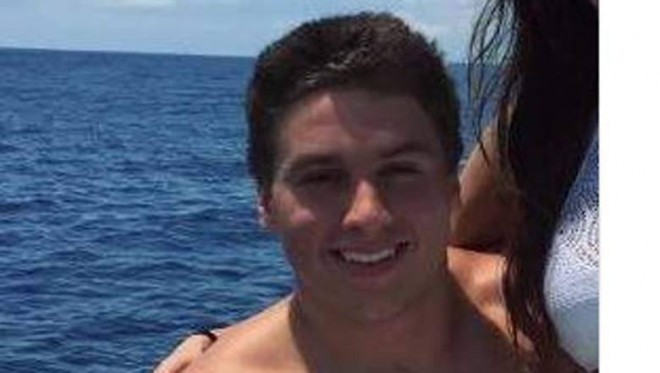 Dr. Wade Harrouff, father of suspected cannibal Austin Harrouff, on the "Dr Phil" talk show, said that it is the "biggest nightmare" and apologised for what his son did. On Aug. 15, Austin, a student at Florida State University, stabbed a married couple – John Stevens and wife Michelle Mishconcouple – to death and ate parts of the man's face and abdomen.
In a conversation with Dr Phil, Wade revealed details of what happened before Austin killed the couple. On Thursday, Wade said that his son underwent personality change two weeks before committing the crime.
"It's the worst thing I could ever think of. This is the biggest nightmare I could ever even dream of," Wade told Dr Phil during the talk show episode, which will air on Sept. 7. "I'm deeply sorry for what my son did to those people. And I'll apologise for him, because my own son would have never done that ... He's such a good person. He would never knowingly do something like that. I'm truly sorry to those people."
Wade called his son a "manic" and said that on the night of Aug. 15, they went out for dinner as a family. Austin left the restaurant to walk home and stopped at Stevens' home. The couple was sitting in the driveway of their Tequesta, Florida, home when Austin allegedly stabbed them.
Officers, who arrested Austin from the garage area, believe that he was under the influence of drugs on the night of Aug. 15. According to the police, Austin used switchblade and a broken vodka bottle to kill the couple. Austin is also accused of stabbing Stevens' neighbour, who tried to help the couple.
Austin is currently admitted to the hospital after he ingested caustic chemicals when he stabbed the couple. He is unconscious and in critical condition. According to reports, Austin tested negative for street drugs like marijuana and cocaine, but it is not yet clear if he used synthetic drugs like flakka or bath salts.
Austin will be charged with murder once he is released from the hospital.